Canadian Jewish Poetry: A Roundtable
Abstract
Is Canadian Jewish Poetry a meaningful category of study? Are there particular traits that differentiate Canadian Jewish poets from poets of other countries, or from writers in other genres? How do contemporary poets confront the looming legacy of Irving Layton, Leonard Cohen, and A.M. Klein? Six prominent poets and scholars conduct a roundtable discussion to articulate recent developments in the field.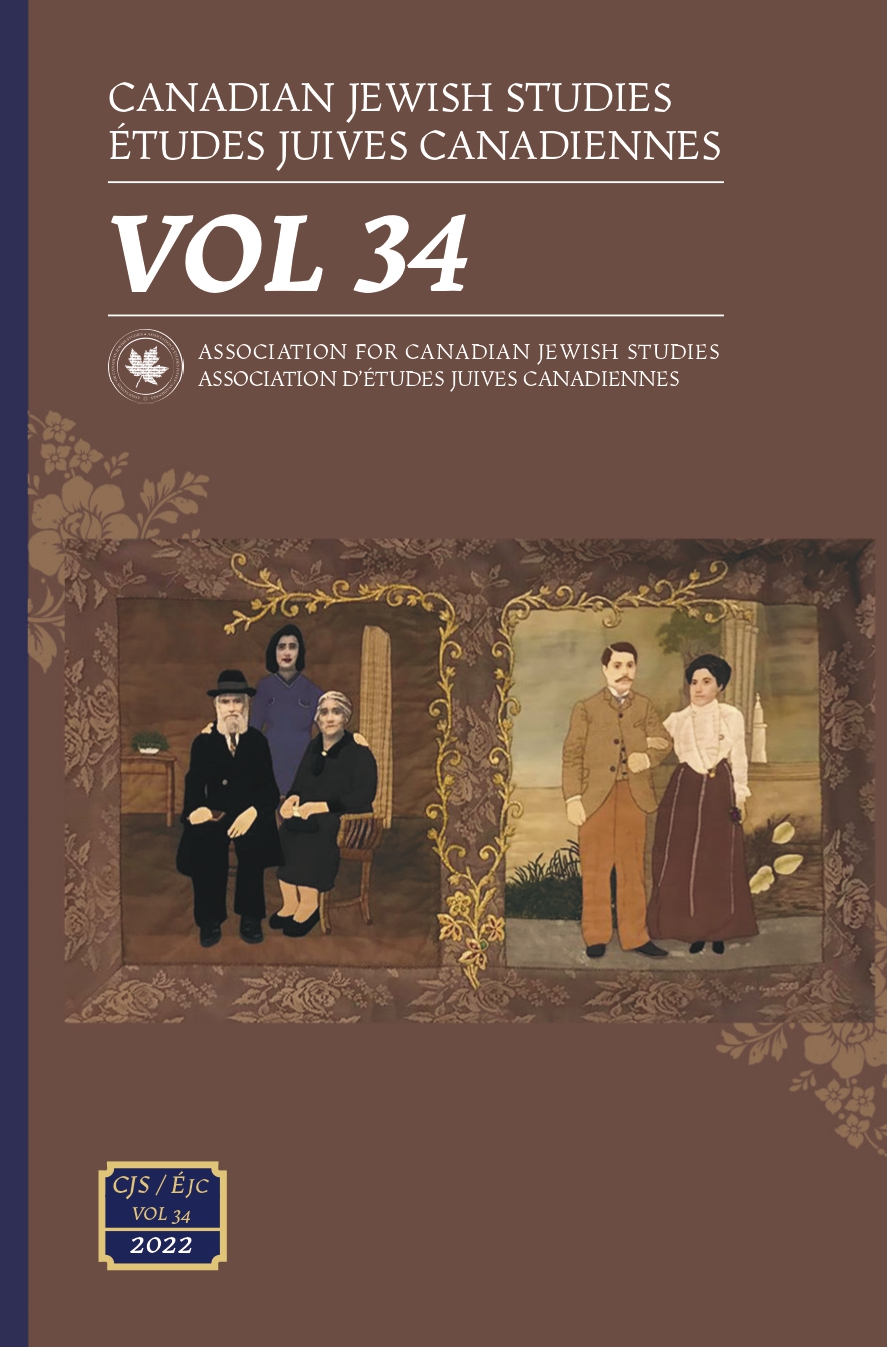 Downloads
How to Cite
Sol , A., Koffman, D. S., Barwin, G., Greenstein, M., Panofsky, R., Richter, L., … Tregebov, R. (2022). Canadian Jewish Poetry: A Roundtable. Canadian Jewish Studies Études Juives Canadiennes, 34, 142–171. Retrieved from https://cjs.journals.yorku.ca/index.php/cjs/article/view/40296
Section
Roundtable / Table ronde
License
Canadian Jewish Studies/ Études juives canadiennes is a journal dedicated to the open exchange of information; therefore the author agrees that the work published in the journal be made available to the public under a Creative Commons Attribution-Noncommercial-No Derivative Works 3.0 Unported License. The publisher (Association for Canadian Jewish Studies / Association des Études juives canadiennes) recognizes the author's intellectual property rights. The author grants the publisher first serial publication rights and the non-exclusive right to mount, preserve and distribute the intellectual property. The journal is digitized and published on the open access website  http://pi.library.yorku.ca/ojs/index.php/cjs/index.