The St. Louis Crisis in the Canadian Press: New Data on the June 1939 Incident
Keywords:
Canadian History—World War I through World War II , Immigration , Media and Public Opinion
Abstract
Starting in late May 1939, a humanitarian crisis developed when some 900 German Jews were denied the use of prearranged Cuban temporary immigration permits in the port of Havana after having arrived on board of the MS St. Louis, a luxury German liner. The event soon attracted much media attention because of its dramatic character and negotiations immediately began to find a safe haven for the stranded passengers elsewhere on the Atlantic seacoast. Eventually, after a few days, all efforts in this respect failed and the captain of the MS St. Louis, Gustav Schröder, was forced to contemplate bringing his human cargo back to Western Europe where four countries allowed the passengers to disembark. This article discusses the involvement of the Canadian government and media in this crisis, and the role that the Mackenzie-King cabinet played in denying the German Jewish refugees any hope of being welcomed in the country. Of particular interest here is the fact that the Canadian public was not well informed of the fate of the St. Louis passengers, in either official language, and that largely for this reason no serious pressure was put on the government to bring a different resolution of the crisis.
À la fin du mois de mai 1939, une crise humanitaire est apparue quand quelque 900 Juifs allemands, arrivés à bord du paquebot le Saint-Louis, n'ont pu bénéficier dans le port de La Havane de permis d'immigration temporaires cubains déjà émis. L'événement n'a pas tardé à attirer beaucoup d'attention de la part des médias par son côté dramatique et des négociations ont immédiatement été lancées afin de trouver sur la côte atlantique un autre port d'accueil pour les réfugiés apatrides. Après quelques jours, le capitaine du navire, Gustav Schröder a toutefois dû se résoudre à regagner l'Europe de l'Ouest, où quatre pays ont accepté de prendre en charge les passagers. Cet article s'intéresse au rôle joué par le gouvernement et par les médias canadiens dans cette crise, et en particulier au fait qu'aucun geste concret n'ait été fait pour accueillir les réfugiés juifs au pays. L'auteur porte une attention spéciale au fait que le sort des passagers du Saint-Louis n'ait pas fait l'objet de reportages dans les journaux canadiens, dans aucune des langues officielles, et que pour cette raison le cabinet de Mackenzie-King a senti peu de pression de la part des citoyens canadiens pour trouver une résolution différente à la crise.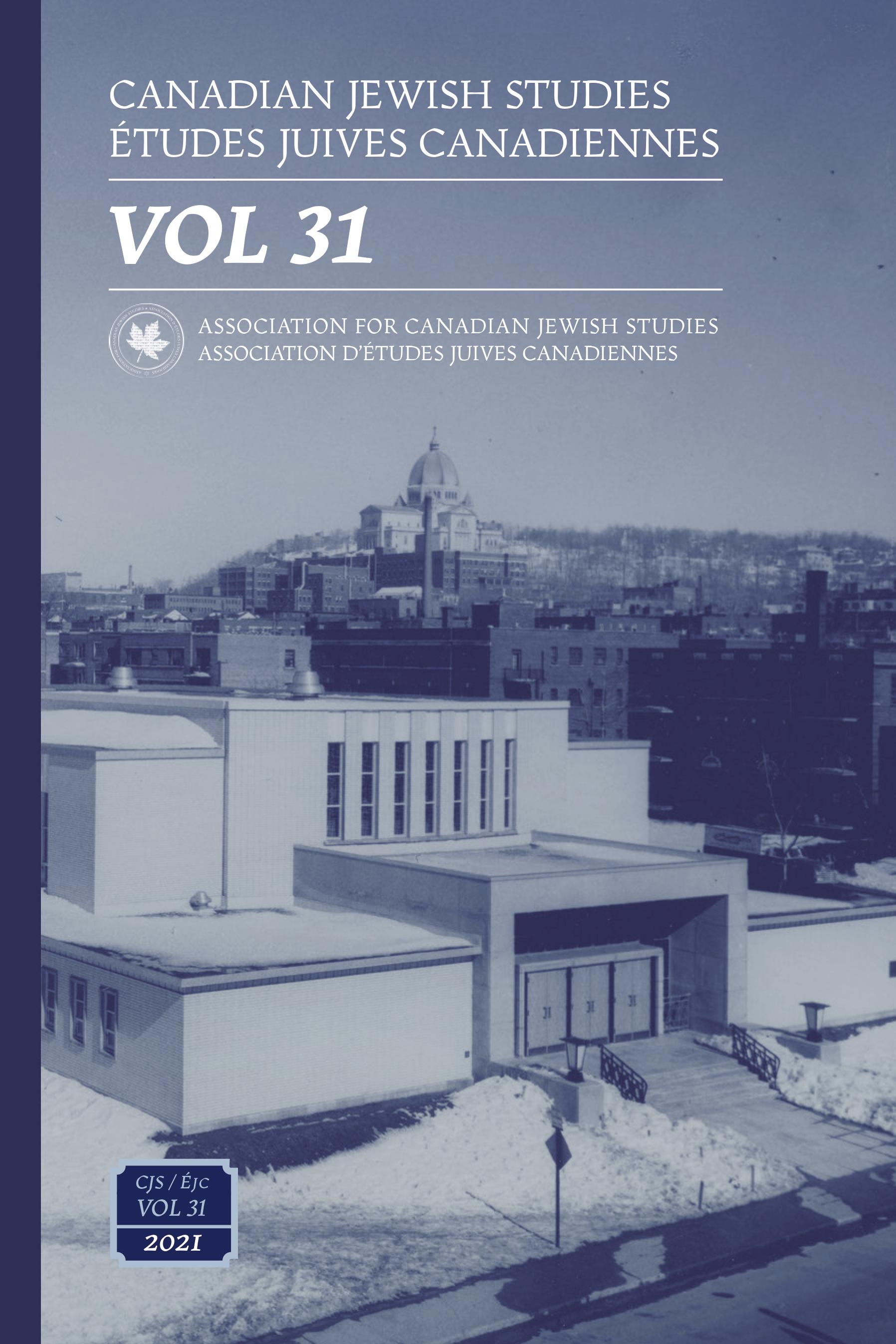 Downloads
Published
2021-05-18 — Updated on 2021-06-12
How to Cite
Anctil, P., & Comeau, A. (2021). The St. Louis Crisis in the Canadian Press: New Data on the June 1939 Incident. Canadian Jewish Studies / Études Juives Canadiennes, 31, 13–40. https://doi.org/10.25071/1916-0925.40206
Section
Articles / Articles
License
Canadian Jewish Studies/ Études juives canadiennes is a journal dedicated to the open exchange of information; therefore the author agrees that the work published in the journal be made available to the public under a Creative Commons Attribution-Noncommercial-No Derivative Works 3.0 Unported License. The publisher (Association for Canadian Jewish Studies / Association des Études juives canadiennes) recognizes the author's intellectual property rights. The author grants the publisher first serial publication rights and the non-exclusive right to mount, preserve and distribute the intellectual property. The journal is digitized and published on the open access website  http://pi.library.yorku.ca/ojs/index.php/cjs/index.