L'apport du rabbin Pinchas Hirschprung aux lettres juives canadiennes
Abstract
Les mémoires du rabbin Pinchas Hirschprung, parus à Montréal à la fin de 1944, soulèvent plusieurs enjeux littéraires intéressants que l'auteur de cet article aborde dans le contexte de la vie culturelle yiddish au Canada. Quand Hirschprung arrive dans la ville, à la fin de 1941, il n'est guère prédisposé à s'intéresser de près au courant séculier dominant au sein des lettres juives contemporaines. Talmudiste de renom et pratiquant orthodoxe, il n'a pas été préparé par sa formation strictement religieuse à interagir avec les journalistes politiques et les poètes modernistes qui occupent les postes de commande au sein du journal yiddish de Montréal, le Keneder Adler. Malgré cela, il ne tarde pas à être invité à prendre la plume dans ce quotidien et, à la fin de 1942, il publie les premiers chapitres de son futur ouvrage Fun natsishen yomertol: zikhroynes fun a polit dans les pages de l'Adler. Comment s'est établi ce rapport entre le rabbin Hirschprung et ses nouveaux collègues, et quelle signification faut-il tirer de cette rencontre pour l'évolution des lettres yiddish de Montréal?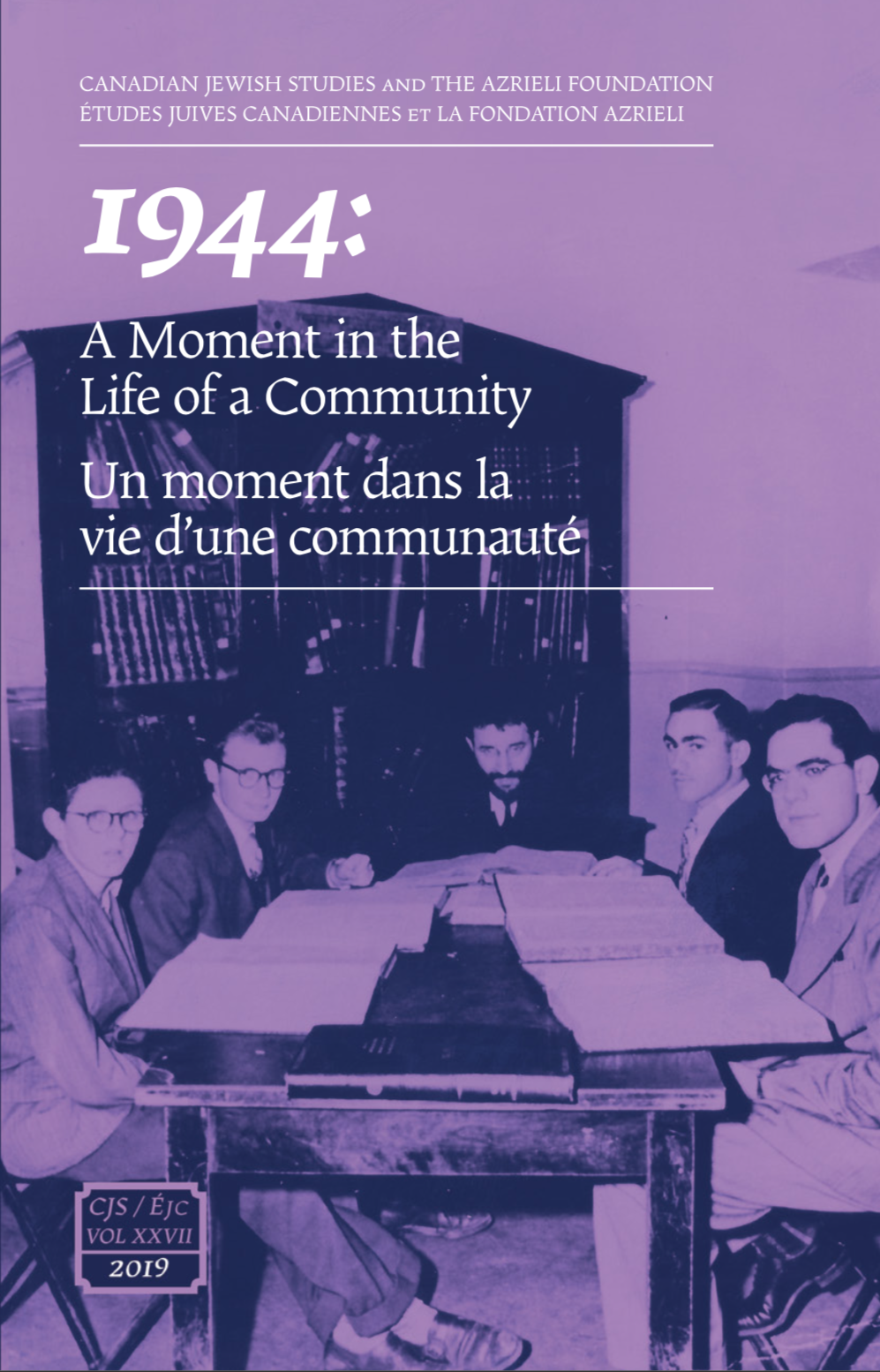 How to Cite
Anctil, P. (2019). L'apport du rabbin Pinchas Hirschprung aux lettres juives canadiennes. Canadian Jewish Studies / Études Juives Canadiennes, 27. https://doi.org/10.25071/1916-0925.40102
Canadian Jewish Studies/ Études juives canadiennes is a journal dedicated to the open exchange of information; therefore the author agrees that the work published in the journal be made available to the public under a Creative Commons Attribution-Noncommercial-No Derivative Works 3.0 Unported License. The publisher (Association for Canadian Jewish Studies / Association des Études juives canadiennes) recognizes the author's intellectual property rights. The author grants the publisher first serial publication rights and the non-exclusive right to mount, preserve and distribute the intellectual property. The journal is digitized and published on the open access website  http://pi.library.yorku.ca/ojs/index.php/cjs/index.