"This Is Who I Would Become": Russian Jewish Immigrants and Their Encounters with Chabad-Lubavitch in the Greater Toronto Area
Keywords:
Chabad-Lubavitch, Soviet Jews, Russian-speaking Jewish diaspora, religion
Abstract
Since the early 1970s, the Chabad Lubavitch movement has served as an important setting for religious, social, and cultural activity among Russian-speaking Jewish migrants to Canada and the United States. While scholars and community observers have long recognized the attentiveness of Lubavitch emissaries toward Russian Jews, there is no quantitative data and little qualitative research on Chabad's influence in the post-Soviet Jewish diaspora. This paper explores the motivations, mechanics, and consequences of this encounter in a Canadian setting, examining how Chabad creates a religious and social space adapted to the unique features of post-Soviet Jewish ethnic and religious identity. Participating in a growing scholarly discussion, this paper moves away from older characterizations of Soviet Jewish identity as thinly constructed and looks to the Chabad space for alternative constructions in which religion and traditionalism play integral roles. This paper draws on oral histories and observational fieldwork from a small qualitative study of a Chabad-run Jewish Russian Community Centre in Toronto, Ontario. It argues that Chabad, which was founded in eighteenth-century Belorussia, is successful among post-Soviet Jews in Canada and elsewhere thanks, in part, to its presentation of the movement as an authentically Russian brand of Judaism—one that grew up in a pre-Soviet Russian context, endured the repressions of the Soviet period, and has since emerged as the dominant Jewish force in the Russian-speaking world. The paper, among the first to examine the religious convictions of Canada's Russian-speaking Jewish community, reveals that post-Soviet Jews in Toronto gravitate toward Chabad because they view it as a uniquely Russian space.  
References
References available as endnotes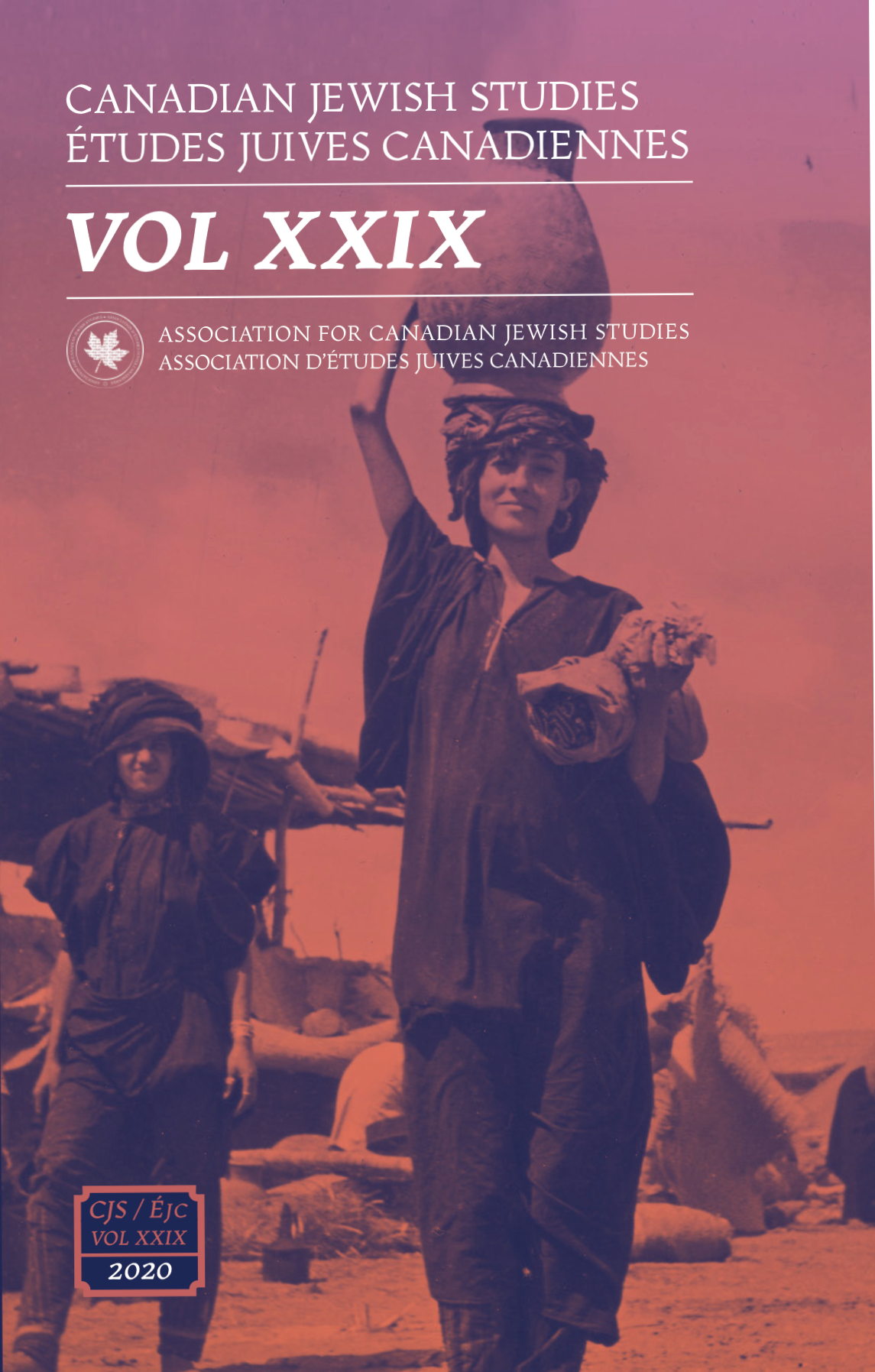 How to Cite
Tapper, J. (2020). "This Is Who I Would Become": Russian Jewish Immigrants and Their Encounters with Chabad-Lubavitch in the Greater Toronto Area. Canadian Jewish Studies / Études Juives Canadiennes, 29, 57-80. Retrieved from https://cjs.journals.yorku.ca/index.php/cjs/article/view/40169
Section
Articles / Articles
Canadian Jewish Studies/ Études juives canadiennes is a journal dedicated to the open exchange of information; therefore the author agrees that the work published in the journal be made available to the public under a Creative Commons Attribution-Noncommercial-No Derivative Works 3.0 Unported License. The publisher (Association for Canadian Jewish Studies / Association des Études juives canadiennes) recognizes the author's intellectual property rights. The author grants the publisher first serial publication rights and the non-exclusive right to mount, preserve and distribute the intellectual property. The journal is digitized and published on the open access website  http://pi.library.yorku.ca/ojs/index.php/cjs/index.