Queering Reproductive Time: Jacob's Wrestling and Queer Temporalities in Sheila Heti's Motherhood
Keywords:
Family, Literature
Abstract
In her book Motherhood, Sheila Heti transforms her titular subject into a state of wrestling. She divorces motherhood from biological reproduction and expands it. The result is a version of motherhood oriented toward the past rather than reproductive futures. This article argues that Heti relies on queer tropes and the biblical story of Jacob wrestling to accomplish motherhood's transvaluation. Those tropes reproduce the antisocial theory of queerness popularized by Lee Edelman and position queerness as antithetical to reproductive futures. Jacob's wrestling, associated with the naming of a patriarch and Jewish futures, becomes a space for interrogating conventional definitions of motherhood. The concept's resignification contributes to current debates around Jewish continuity in North America by offering a more inclusive view of motherhood. This article shows how Heti's work draws attention to heteronormative foundations of continuity discourses and the question of recognizing queer futures.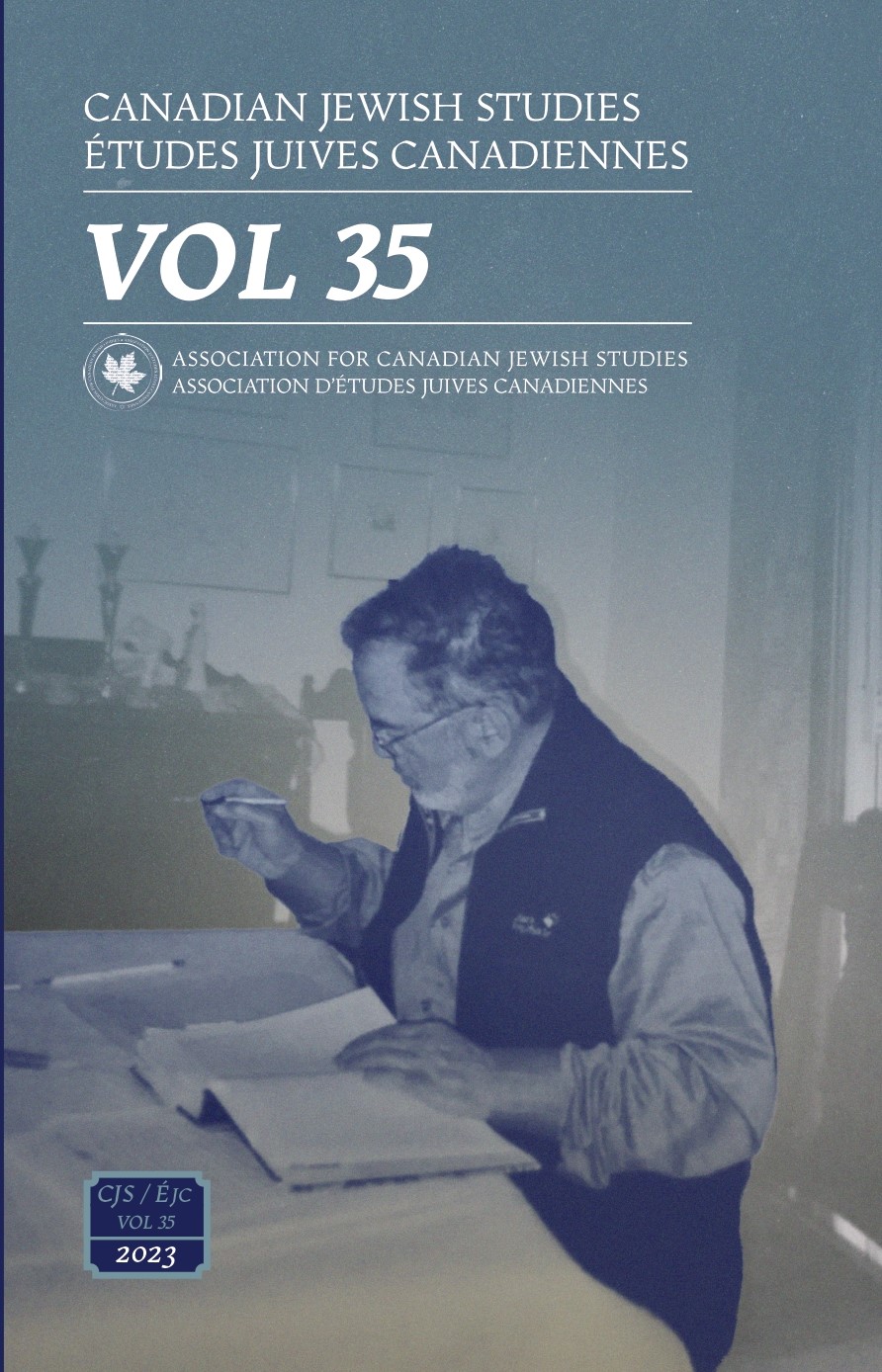 Downloads
How to Cite
Frankel, A. V. (2023). Queering Reproductive Time: Jacob's Wrestling and Queer Temporalities in Sheila Heti's Motherhood. Canadian Jewish Studies Études Juives Canadiennes, 35, 65–83. Retrieved from https://cjs.journals.yorku.ca/index.php/cjs/article/view/40318
Section
Articles / Articles
License
Canadian Jewish Studies/ Études juives canadiennes is a journal dedicated to the open exchange of information; therefore the author agrees that the work published in the journal be made available to the public under a Creative Commons Attribution-Noncommercial-No Derivative Works 3.0 Unported License. The publisher (Association for Canadian Jewish Studies / Association des Études juives canadiennes) recognizes the author's intellectual property rights. The author grants the publisher first serial publication rights and the non-exclusive right to mount, preserve and distribute the intellectual property. The journal is digitized and published on the open access website  http://pi.library.yorku.ca/ojs/index.php/cjs/index.