Scenes of Berlin: Fascism and Anti-Fascism in Toronto during the Summer of 1938
Keywords:
Toronto, Antisemitism, History—World War I through World War II
Abstract
Four significant fascist rallies took place in Toronto in the summer of 1938: John Ross Taylor's Canadian Union of Fascists, Joseph Farr's Nationalist Party, and then two rallies to establish the National Unity Party—a national fascist party fusing Farr's group, Adrien Arcand's Quebec-based Parti National Social Chrétien, and other fascist groups from across the country. This article examines these
fascist groups and their rallies, as well as the anti-fascist resistance. It focuses on the protests organized by the Provisional Anti-Fascist Committee consisting of the League for a Revolutionary Workers' Party, the Toronto Libertarian Group, and working-class Jewish organizations. In examining these actors and events, the article seeks to demonstrate the complex dynamic of coordination and competition amongst fascist and anti-fascist actors.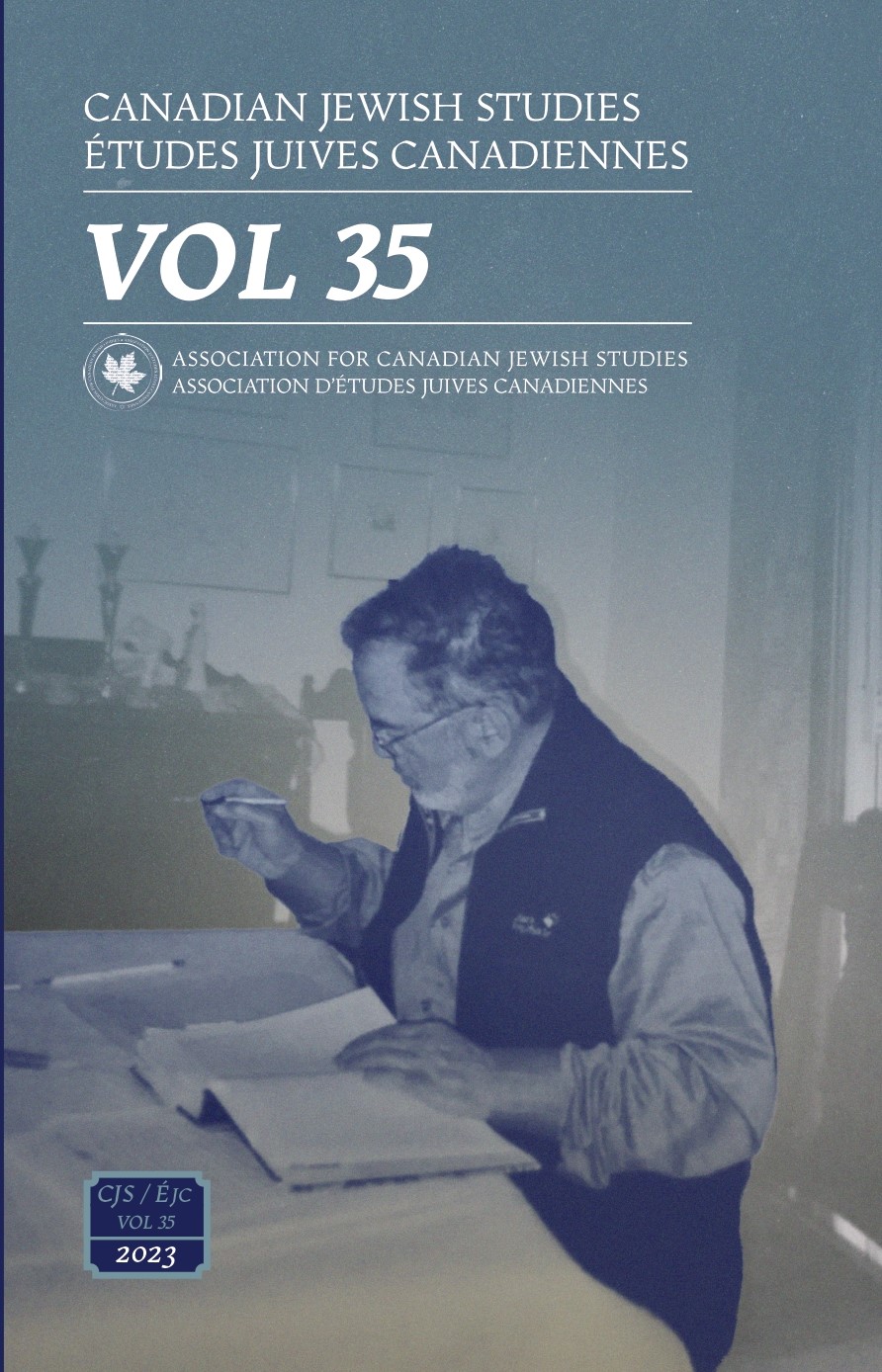 Downloads
How to Cite
Wentzell, T. (2023). Scenes of Berlin: Fascism and Anti-Fascism in Toronto during the Summer of 1938. Canadian Jewish Studies Études Juives Canadiennes, 35, 16–39. Retrieved from https://cjs.journals.yorku.ca/index.php/cjs/article/view/40316
Section
Articles / Articles
License
Canadian Jewish Studies/ Études juives canadiennes is a journal dedicated to the open exchange of information; therefore the author agrees that the work published in the journal be made available to the public under a Creative Commons Attribution-Noncommercial-No Derivative Works 3.0 Unported License. The publisher (Association for Canadian Jewish Studies / Association des Études juives canadiennes) recognizes the author's intellectual property rights. The author grants the publisher first serial publication rights and the non-exclusive right to mount, preserve and distribute the intellectual property. The journal is digitized and published on the open access website  http://pi.library.yorku.ca/ojs/index.php/cjs/index.