Language, Religion and Difference: North African and Turkish Jewish Identity Formation Vis-À-Vis Ashkenazim in Canada
Abstract
This article examines Sephardic identity formation in the North American context through Sephardic Jews' encounter with their co-religionists, Ashkenazi Jews. It explores the shifting cultural, linguistic and traditional boundaries between Ashkenazi Jews and North African and Turkish Jews in Montreal and Toronto to understand the North American dynamics of this inter-ethnic encounter. Given that they are a minority in relation to Yiddish and English-speaking Ashkenazim who started to settle in Canada in the 19th century, how then did the relationship between Sephardim and Ashkenazim develop and what specific role did language play in shaping this inter-ethnic encounter in North America? After a historical overview of encounters between these two groups in North America, drawing on twenty life-story interviews with Moroccan, Tunisian, and Turkish Jews, this article presents an empirical portrait of these relationships in contemporary Canada from a relational sociology perspective. Providing an historical contextualization from a selective literature on the Jewish migration from Ottoman lands, the Middle East and North Africa to North America helps formulate the question of how this encounter relates to the current context in Canada. By paying specific attention to both the continuities and the ruptures in the relations between Sephardic and Ashkenazic groups in North America since the 1910s, this article argues that the encounter between these two groups in Montreal and Toronto shows how the linguistic pluralism in Quebec, which is different from the United States and Toronto, illuminates a unique context. As such, the collective experiences of North African and Turkish Jews I interviewed in this study reveals Canadian pluralism through the interplay between language, ethnicity, and religion.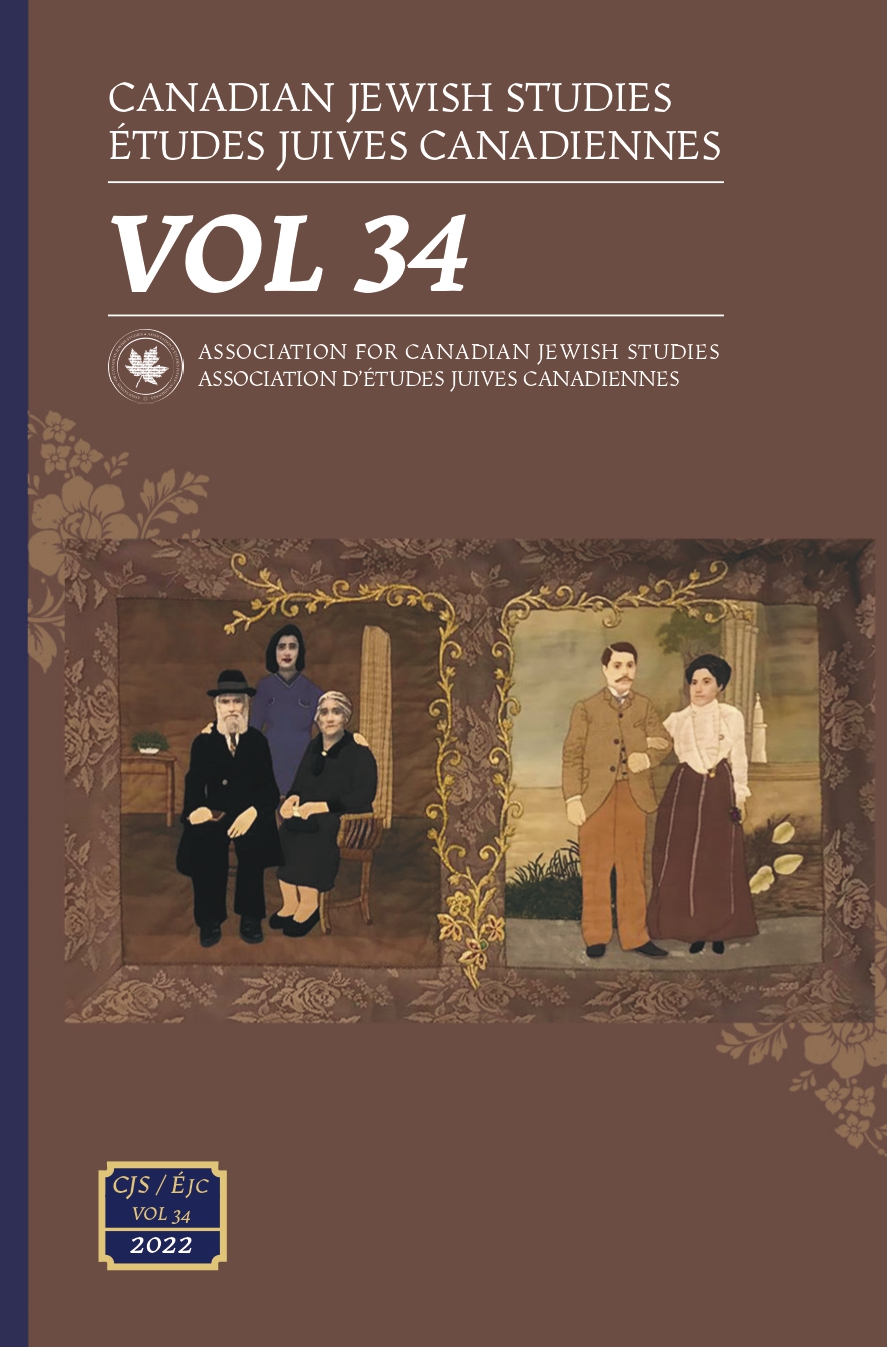 Downloads
How to Cite
Ülgen, Övgü. (2022). Language, Religion and Difference: North African and Turkish Jewish Identity Formation Vis-À-Vis Ashkenazim in Canada. Canadian Jewish Studies Études Juives Canadiennes, 34, 130–141. Retrieved from https://cjs.journals.yorku.ca/index.php/cjs/article/view/40295
Section
Thematic subsection / segment thématique: Le collectif judéité(s)
License
Canadian Jewish Studies/ Études juives canadiennes is a journal dedicated to the open exchange of information; therefore the author agrees that the work published in the journal be made available to the public under a Creative Commons Attribution-Noncommercial-No Derivative Works 3.0 Unported License. The publisher (Association for Canadian Jewish Studies / Association des Études juives canadiennes) recognizes the author's intellectual property rights. The author grants the publisher first serial publication rights and the non-exclusive right to mount, preserve and distribute the intellectual property. The journal is digitized and published on the open access website  http://pi.library.yorku.ca/ojs/index.php/cjs/index.