Maimonides for the Masses? Chaim Kruger, Yiddish Journalism, and Medieval Jewish Philosophy
Keywords:
• Religion, • Montreal
Abstract
In the early twentieth century, the Jewish community in Montreal created its own religious, cultural and intellectual spaces, including synagogues, schools, a library, and a Yiddish language daily, the Keneder Adler. Behind these varied but complementary institutions was a group of remarkable people who collectively built a Jewish community with considerable cultural creativity. One of the most interesting among them was Chaim Kruger (1877–1933). He was a shoḥet [kosher slaughterer], rabbi, teacher, and journalist on the staff of the Keneder Adler. He was also a serious scholar of Jewish philosophy. In the Keneder Adler, Kruger shared the results of his deep and extensive reading and study. He wrote series of articles on widely-ranging subjects such as Philo Judaeus, Saadia Gaon, Moses Maimonides, Isaac Luria, and Ḥayyim of Volozhin. His columns on Maimonides were collected into a book, Der Rambam, zayn leben un shafn [Maimonides: His Life and Works], published in 1933. The Maimonides book forms the basis of our analysis of Kruger's thought. This article examines Kruger's attempt to popularize Maimonides' philosophy and make a thinker noted for the esoteric nature of his thought into someone accessible to the readership of the Keneder Adler. It also investigates Kruger's attempt to compare Maimonides with modern philosophers, especially Kant and Nietzsche, in the context of contemporary attempts to incorporate modern philosophy into the task of understanding Judaism. Kruger's work contributes to our understanding of the intellectual milieu of the Montreal Jewish community as well as the reception history of Maimonides in the twentieth century.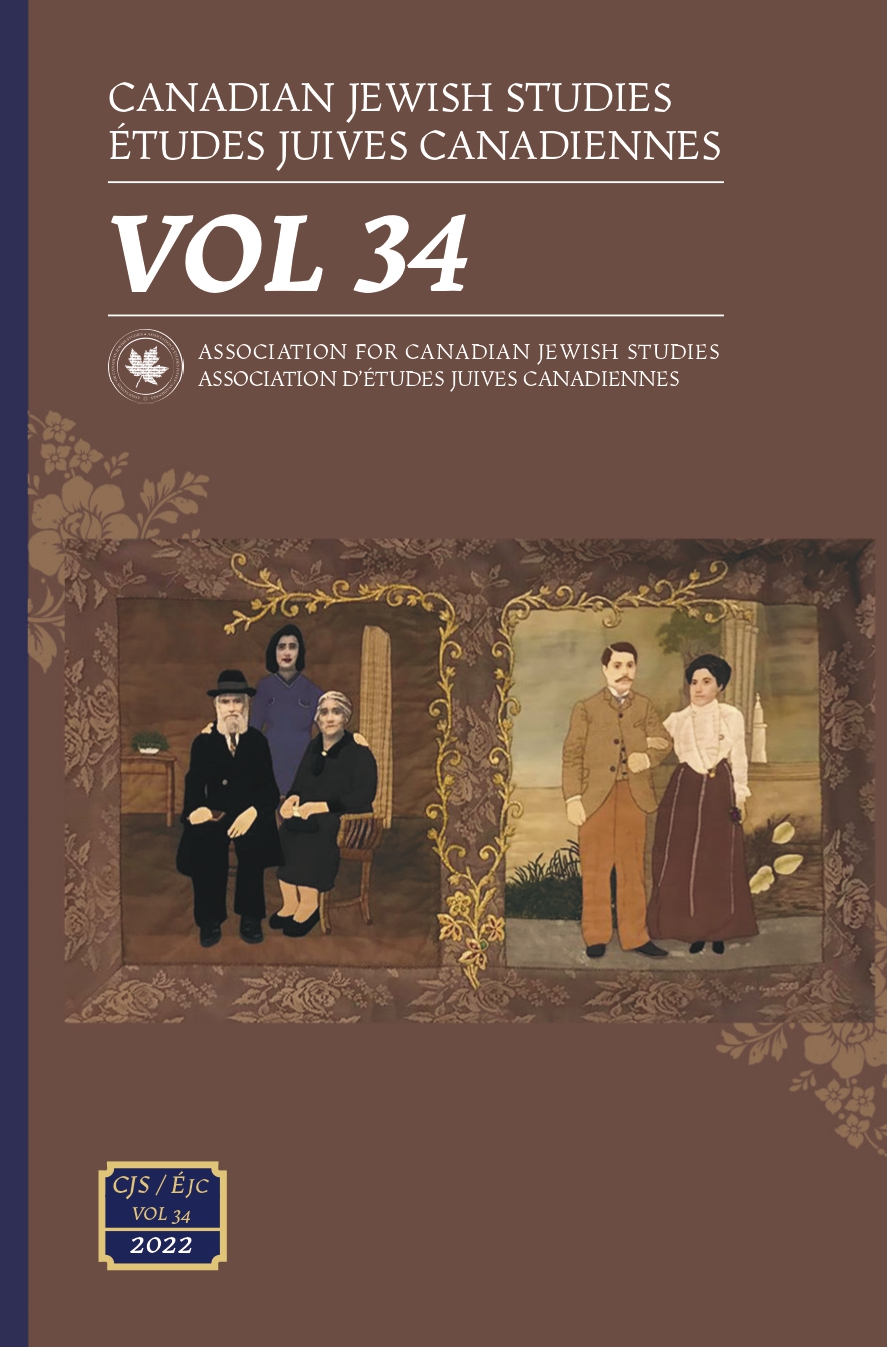 Downloads
How to Cite
Robinson, I., & Robinson, Y. (2022). Maimonides for the Masses? Chaim Kruger, Yiddish Journalism, and Medieval Jewish Philosophy. Canadian Jewish Studies Études Juives Canadiennes, 34, 56–82. Retrieved from https://cjs.journals.yorku.ca/index.php/cjs/article/view/40291
Section
Articles / Articles
License
Canadian Jewish Studies/ Études juives canadiennes is a journal dedicated to the open exchange of information; therefore the author agrees that the work published in the journal be made available to the public under a Creative Commons Attribution-Noncommercial-No Derivative Works 3.0 Unported License. The publisher (Association for Canadian Jewish Studies / Association des Études juives canadiennes) recognizes the author's intellectual property rights. The author grants the publisher first serial publication rights and the non-exclusive right to mount, preserve and distribute the intellectual property. The journal is digitized and published on the open access website  http://pi.library.yorku.ca/ojs/index.php/cjs/index.