A Portrait of the Rabbi as a Young Man: Rabbi Pinchas Hirschprung's Memoir of His Escape from Europe to Canada
Abstract
In November 1944, Rabbi Pinchas Hirschprung published a memoir of his escape from Nazi-held Europe entitled Fun Natsishen Yomertol: Zikhroynes fun a Polit [From the Nazi Vale of Tears: Memoirs of a Refugee]. This book is remarkable from several important perspectives. It is one of the earliest examples of Holocaust survivor memoirs, written and published while the systematic destruction of European Jewry was ongoing. It thus enables us to see the way the Holocaust was approached before the pattern of survivor memoirs was fully developed. It is also one of the rare examples of a twentieth-century Orthodox rabbinical autobiography. From an examination of his memoir, Rabbi Hirschprung obviously saw his narrative as a continuation of the chronicles of massacres and other disasters befalling Jewish communities in the past. This book enables us to perceive the ways in which a young Orthodox rabbi reacted to some of the most important moral, intellectual, and political challenges facing Jews in the twentieth century and how he attempted to relate them to previous trials and persecutions of the Jewish people.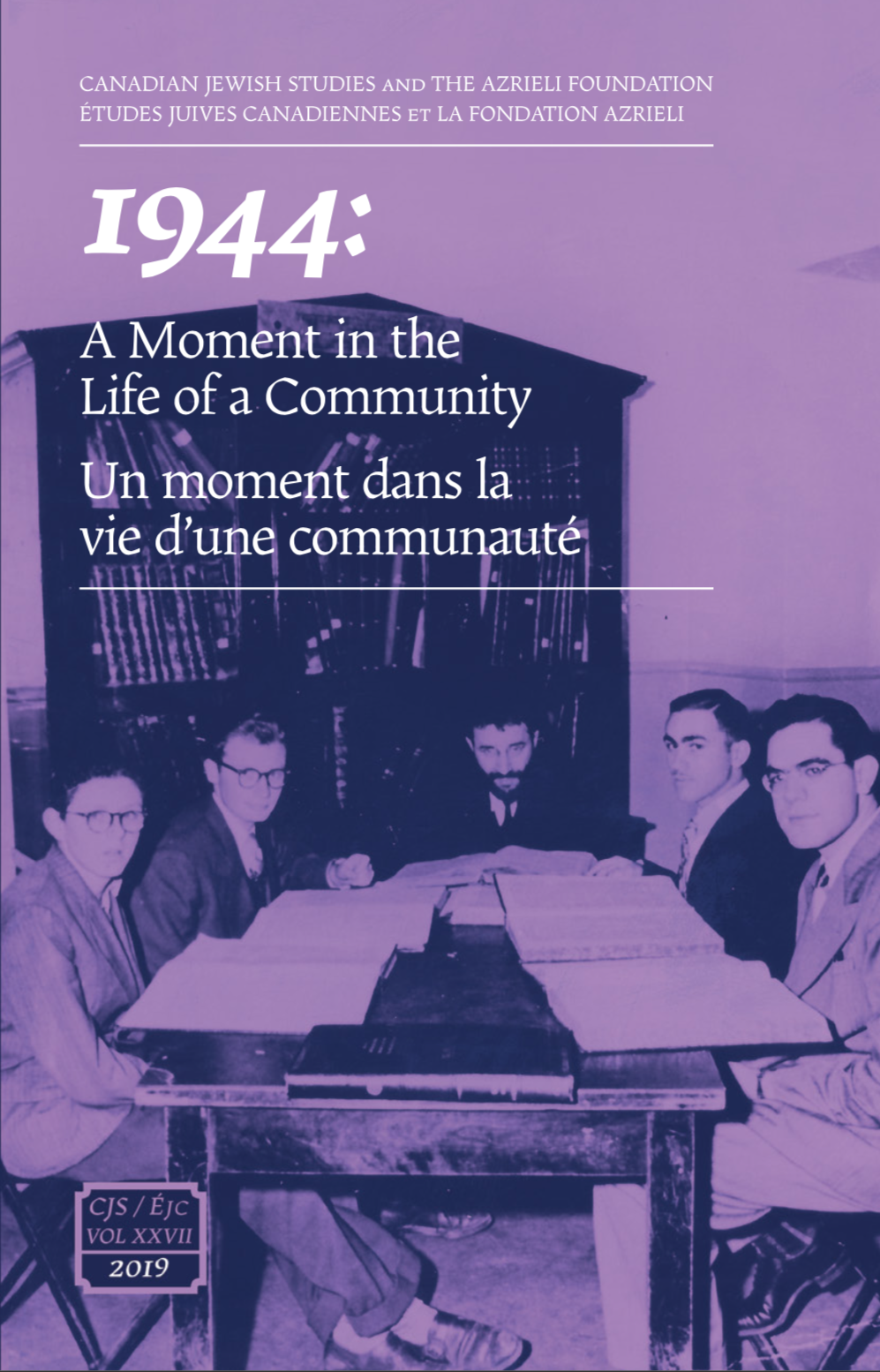 How to Cite
Robinson, I. (2019). A Portrait of the Rabbi as a Young Man: Rabbi Pinchas Hirschprung's Memoir of His Escape from Europe to Canada. Canadian Jewish Studies / Études Juives Canadiennes, 27. https://doi.org/10.25071/1916-0925.40101
Canadian Jewish Studies/ Études juives canadiennes is a journal dedicated to the open exchange of information; therefore the author agrees that the work published in the journal be made available to the public under a Creative Commons Attribution-Noncommercial-No Derivative Works 3.0 Unported License. The publisher (Association for Canadian Jewish Studies / Association des Études juives canadiennes) recognizes the author's intellectual property rights. The author grants the publisher first serial publication rights and the non-exclusive right to mount, preserve and distribute the intellectual property. The journal is digitized and published on the open access website  http://pi.library.yorku.ca/ojs/index.php/cjs/index.