"Smoke Rising Day and Night": Exploring Chava Rosenfarb's Implicit Mysticism in "Edgia's Revenge"
Keywords:
Holocaust, Literature
Abstract
The central preoccupation of Chava Rosenfarb's "Edgia's Revenge" is an escape from a perceived outward Jewishness. That Rosenfarb's protagonist is never afforded this vital flight is one of the story's key dramas that plays out in the form of a power dynamic between two Holocaust survivors, Rella and Edgia. On the surface, this failure can be attributed to Rella's anxiety and guilt about her former role as a kapo in a concentration camp. This article argues, however, that Rella's failure to rid herself of her Jewishness and her past is exemplified through the use of mountains as sacred zones in "Edgia's Revenge."

La préoccupation centrale de « Edgia's Revenge » de Chava Rosenfarb est d'échapper à une judéité perçue comme extérieure. Le fait que le protagoniste de Rosenfarb ne puisse jamais s'offrir ce vol vital est l'un des principaux drames de l'histoire qui se joue sous la forme d'une dynamique de pouvoir entre deux survivants de l'Holocauste, Rella et Edgia. À première vue, cet échec peut être attribué à l'anxiété et à la culpabilité de Rella concernant son ancien rôle de kapo dans un camp de concentration. Cet article soutient cependant que l'échec de Rella à se débarrasser de sa judéité et de son passé est illustré par l'utilisation des montagnes comme zones sacrées dans « Edgia's Revenge ».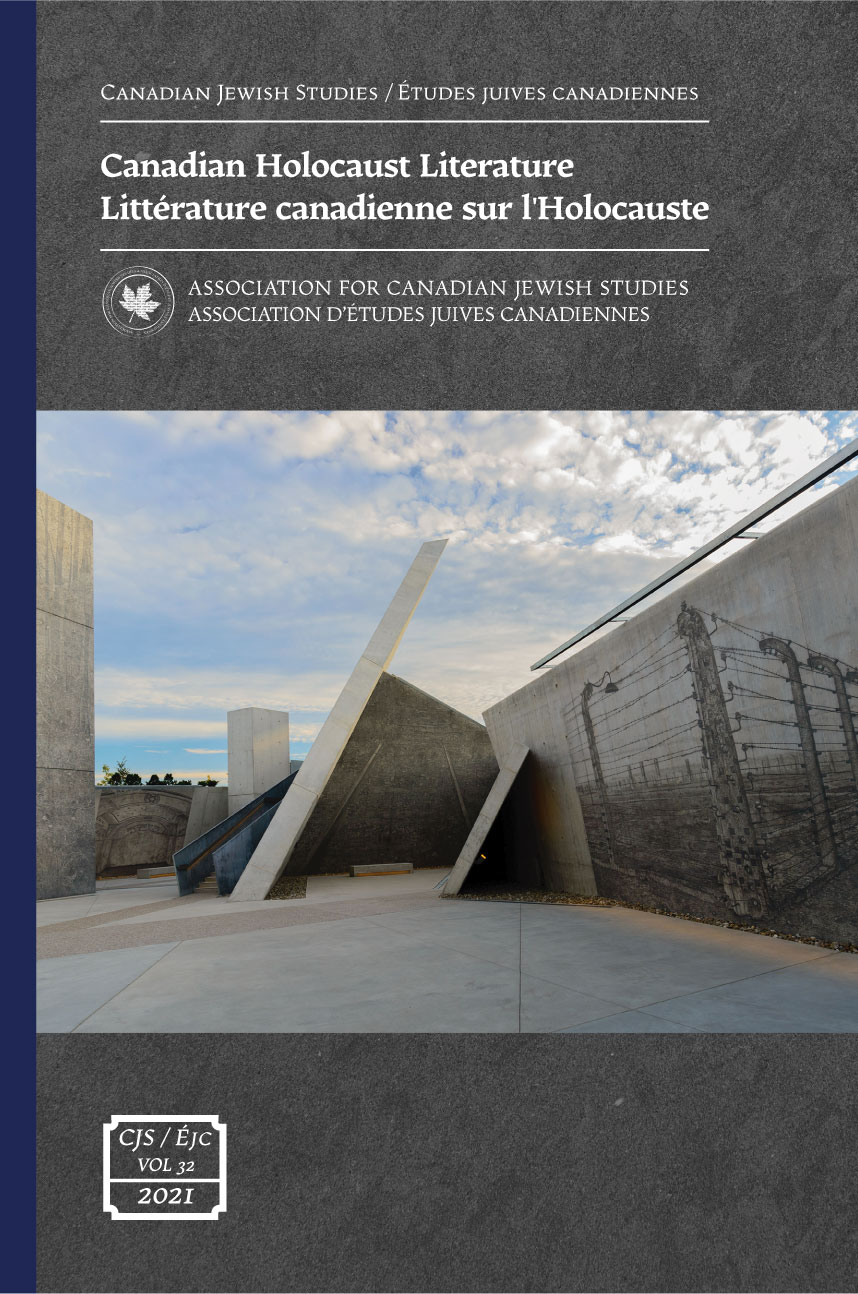 Downloads
Published
2021-10-25 — Updated on 2021-10-31
How to Cite
Toufexis, J. (2021). "Smoke Rising Day and Night": Exploring Chava Rosenfarb's Implicit Mysticism in "Edgia's Revenge". Canadian Jewish Studies Études Juives Canadiennes, 32, 37–52. https://doi.org/10.25071/1916-0925.40240 (Original work published October 25, 2021)
Section
Articles / Articles
License
Canadian Jewish Studies/ Études juives canadiennes is a journal dedicated to the open exchange of information; therefore the author agrees that the work published in the journal be made available to the public under a Creative Commons Attribution-Noncommercial-No Derivative Works 3.0 Unported License. The publisher (Association for Canadian Jewish Studies / Association des Études juives canadiennes) recognizes the author's intellectual property rights. The author grants the publisher first serial publication rights and the non-exclusive right to mount, preserve and distribute the intellectual property. The journal is digitized and published on the open access website  http://pi.library.yorku.ca/ojs/index.php/cjs/index.