"There were cries of joy, some of sorrow": Canadian Jewish Soldiers and Early Encounters with Survivors
Abstract
A close study of the early contacts between Canadian Jewish soldiers and survivors reveals many of the features largely associated only with the "liberation" of the camps in 1945. Already in 1944, in France, Belgium and the Netherlands, Canadian soldiers had encountered evidence of the Holocaust, especially the stories of deportations, deprivation and loss told by Jews emerging from hiding. Many soldiers heard the stories, were deeply affected by them, and reached out to the survivors and wrote about their experiences to family members. Some accounts of these encounters appeared in the Canadian Jewish press. These accounts fed into a homefront discourse and strategy, encouraged by the Canadian Jewish Congress, which sought to demonstrate to both Jews and non-Jews the role of Canadian Jews in the war effort and the need to help European Jewry.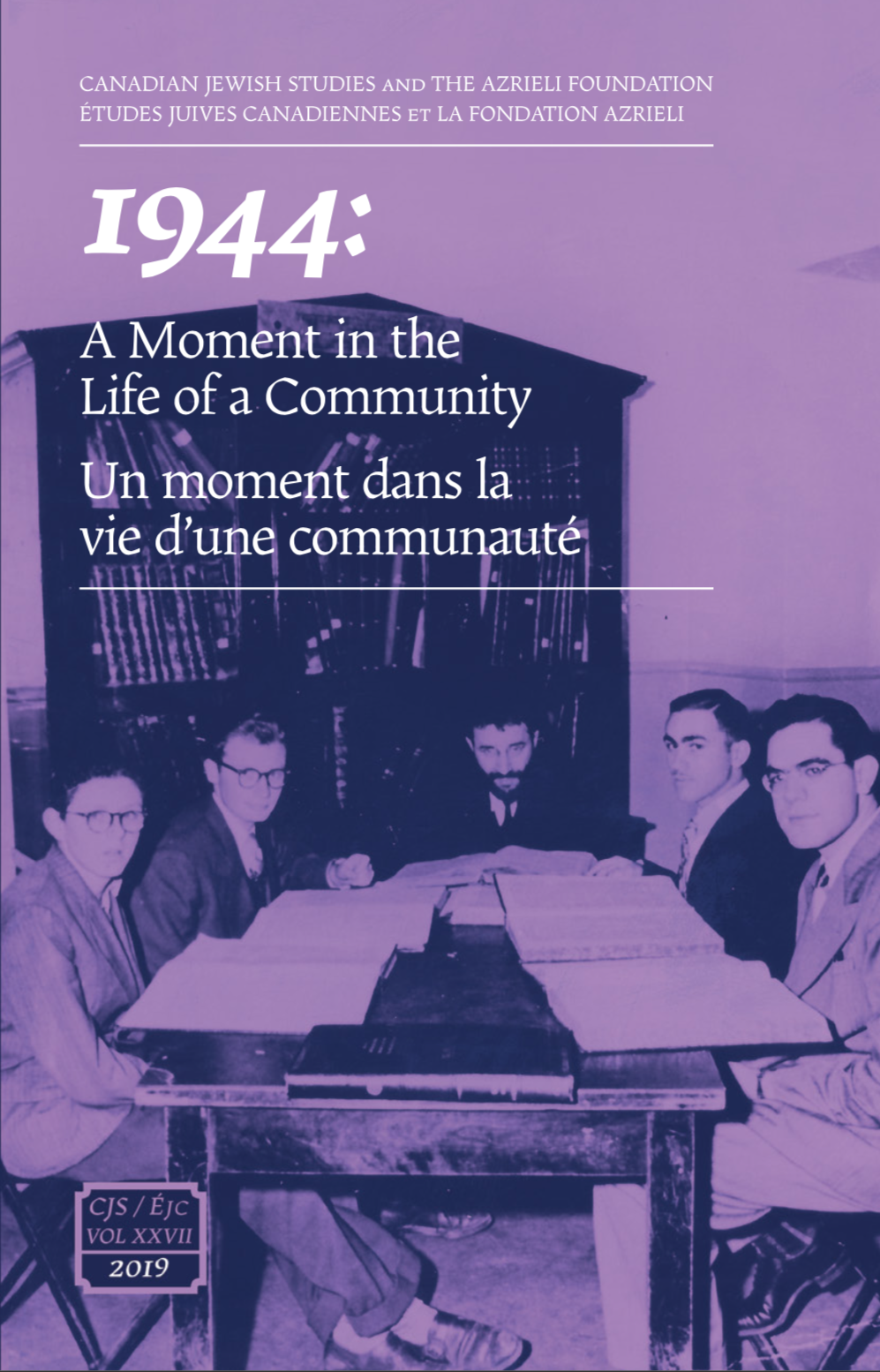 How to Cite
Menkis, R. (2019). "There were cries of joy, some of sorrow": Canadian Jewish Soldiers and Early Encounters with Survivors. Canadian Jewish Studies / Études Juives Canadiennes, 27. https://doi.org/10.25071/1916-0925.40108
Canadian Jewish Studies/ Études juives canadiennes is a journal dedicated to the open exchange of information; therefore the author agrees that the work published in the journal be made available to the public under a Creative Commons Attribution-Noncommercial-No Derivative Works 3.0 Unported License. The publisher (Association for Canadian Jewish Studies / Association des Études juives canadiennes) recognizes the author's intellectual property rights. The author grants the publisher first serial publication rights and the non-exclusive right to mount, preserve and distribute the intellectual property. The journal is digitized and published on the open access website  http://pi.library.yorku.ca/ojs/index.php/cjs/index.