The Keneder Adler and Yiddish community life in Montreal, 1944
Abstract
Rabbi Pinchas Hirschprung became a towering figure in the Montreal Jewish community during a time when Yiddish functioned as the Jewish lingua franca. In 1944, The Keneder Adler both serialized his memoir, Fun Natsishen Yomertol: Zikhroynes fun a Polit (From the Nazi Vale of Tears: Memoirs of a Refugee) and printed it in book form. This study offers a snapshot of this rapidly changing community of 1944 through a close study of its newspaper, The Keneder Adler, including coverage of the liberation of the Nazi death camps, community responses, and new local community educational initiatives.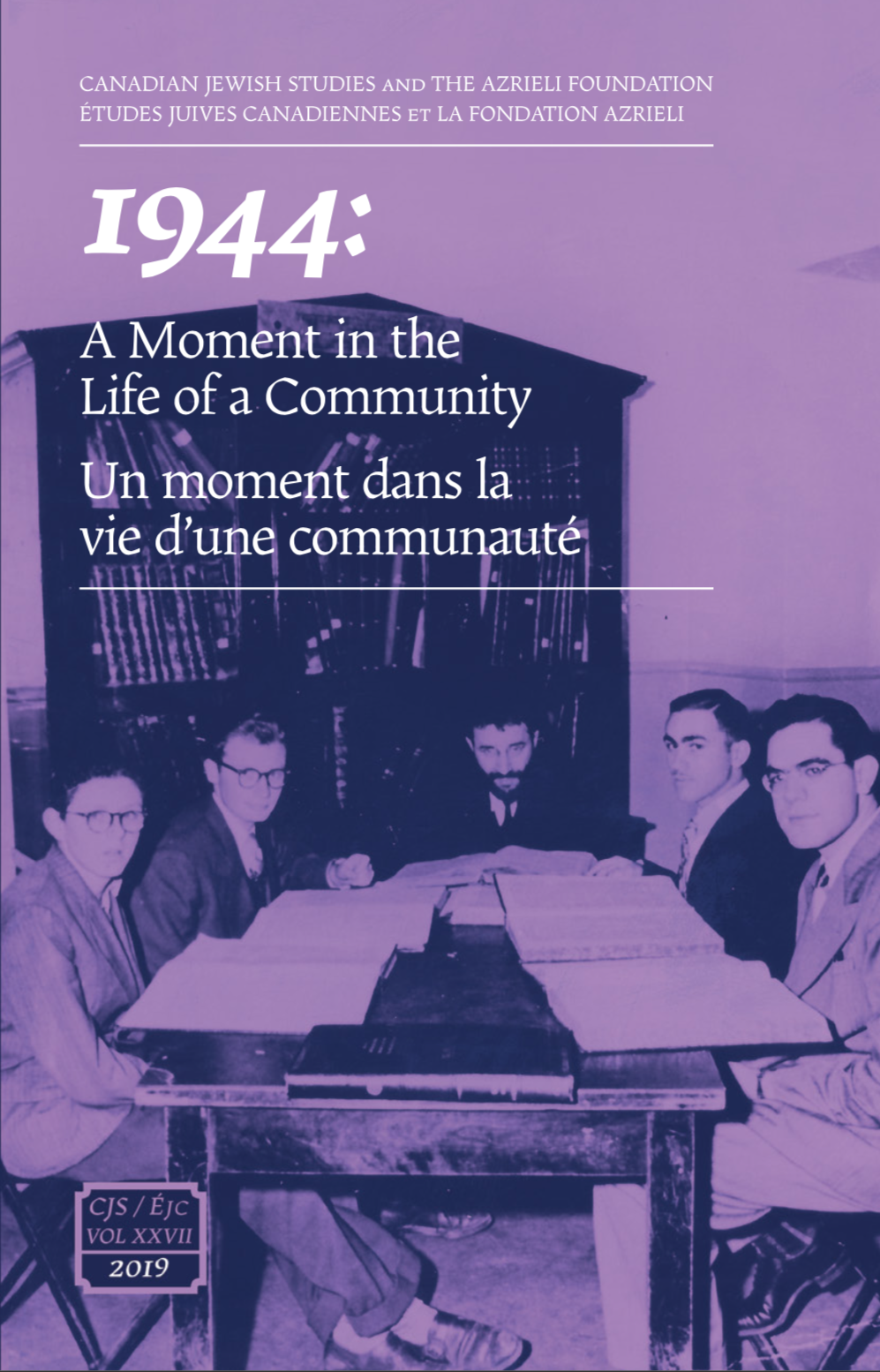 How to Cite
Margolis, R. (2019). The Keneder Adler and Yiddish community life in Montreal, 1944. Canadian Jewish Studies / Études Juives Canadiennes, 27. https://doi.org/10.25071/1916-0925.40107
Canadian Jewish Studies/ Études juives canadiennes is a journal dedicated to the open exchange of information; therefore the author agrees that the work published in the journal be made available to the public under a Creative Commons Attribution-Noncommercial-No Derivative Works 3.0 Unported License. The publisher (Association for Canadian Jewish Studies / Association des Études juives canadiennes) recognizes the author's intellectual property rights. The author grants the publisher first serial publication rights and the non-exclusive right to mount, preserve and distribute the intellectual property. The journal is digitized and published on the open access website  http://pi.library.yorku.ca/ojs/index.php/cjs/index.