1944: A Preview of Much of What Would Follow
Abstract
This article focuses on the little-known arrival of the first group of Holocaust survivors in Canada in 1944. They arrived from Lisbon and came through the efforts of the Canadian Jewish Congress. Congress Executive Director Saul Hayes spearheaded this refugee project. The author argues that, while few in number, efforts to negotiate the entry of immigrants, and subsequent Jewish communal efforts to absorb immigrant populations in Toronto, and reactions to the immigrants, were to prove paradigmatic predictors of communal management and reaction to much larger Holocaust survivor influxes after the war. While the article focuses on immigrant absorption in Toronto, it also discusses broader issues associated with this movement and the role played by the Yiddish press in reporting refugee arrival.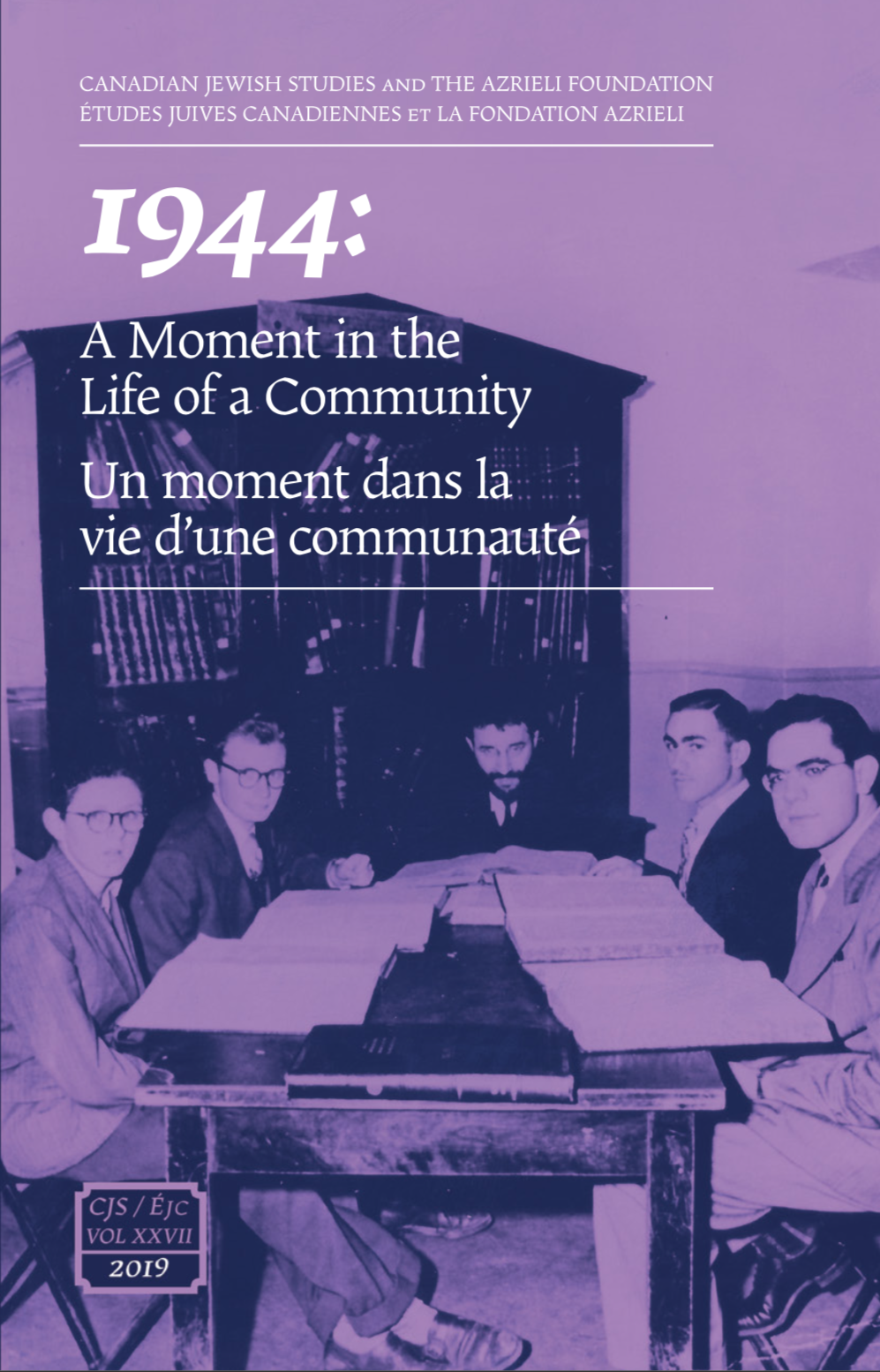 How to Cite
Lipinsky, J. (2019). 1944: A Preview of Much of What Would Follow. Canadian Jewish Studies / Études Juives Canadiennes, 27. https://doi.org/10.25071/1916-0925.40106
Canadian Jewish Studies/ Études juives canadiennes is a journal dedicated to the open exchange of information; therefore the author agrees that the work published in the journal be made available to the public under a Creative Commons Attribution-Noncommercial-No Derivative Works 3.0 Unported License. The publisher (Association for Canadian Jewish Studies / Association des Études juives canadiennes) recognizes the author's intellectual property rights. The author grants the publisher first serial publication rights and the non-exclusive right to mount, preserve and distribute the intellectual property. The journal is digitized and published on the open access website  http://pi.library.yorku.ca/ojs/index.php/cjs/index.