L'héritage des activités de l'Alliance israélite universelle dans les relations entre accueillants.es et accueillis.es à Montréal et en France des années 1950 aux années 1980 : le cas des migrations d'origine marocaine
Abstract
In the 1950s and 1960s, the Jewish communities of Morocco left the Kingdom en masse. While a large majority migrated to Israel, tens of thousands chose France and Canada as their place of settlement. These migrants had in common that they had attended the schools of the Alliance Israélite Universelle, a very active institution with establishments in Morocco and scientific activities in France. Through this schooling, these individuals learned French and had close contact with French culture, which had some influence on their choice of migration process. In this article, the objective is to look at the different ways in which IAU activities had an impact on the settlement processes of Moroccans in Montreal and Paris. As we shall see, those who chose Montreal generally wished to set up activities that mirrored those of the IAU and that allowed for the maintenance of the French language. On the other hand, a very different reality awaited those who arrived in Paris and were confronted with an image of themselves that was disseminated by the Alliance. In this article, the author discusses the settlement - through the prism of otherness and orientalism - of the two phenomena that marked the relations with the Jewish communities already present in these societies.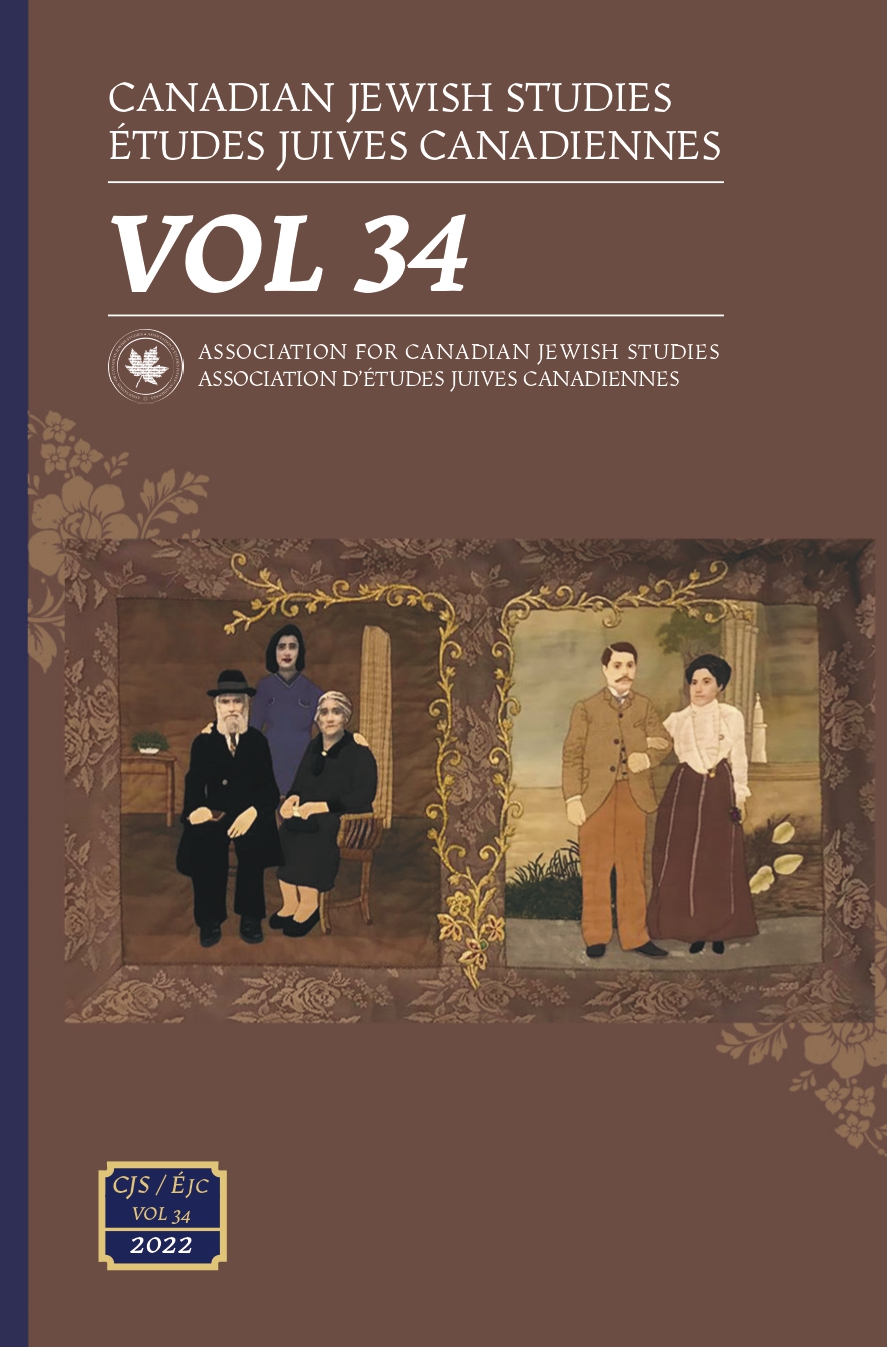 Downloads
How to Cite
Chevalier-Caron, C. (2022). L'héritage des activités de l'Alliance israélite universelle dans les relations entre accueillants.es et accueillis.es à Montréal et en France des années 1950 aux années 1980 : le cas des migrations d'origine marocaine . Canadian Jewish Studies Études Juives Canadiennes, 34, 112–129. Retrieved from https://cjs.journals.yorku.ca/index.php/cjs/article/view/40294
Section
Thematic subsection / segment thématique: Le collectif judéité(s)
License
Canadian Jewish Studies/ Études juives canadiennes is a journal dedicated to the open exchange of information; therefore the author agrees that the work published in the journal be made available to the public under a Creative Commons Attribution-Noncommercial-No Derivative Works 3.0 Unported License. The publisher (Association for Canadian Jewish Studies / Association des Études juives canadiennes) recognizes the author's intellectual property rights. The author grants the publisher first serial publication rights and the non-exclusive right to mount, preserve and distribute the intellectual property. The journal is digitized and published on the open access website  http://pi.library.yorku.ca/ojs/index.php/cjs/index.