"The Fertile Soil of Growth, Life and Ideas": Jewish Anarchist Solidarity in Winnipeg
Keywords:
• Socialism, Communism, and the Left, • Winnipeg
Abstract
This article focuses on the political and identity dynamics of early twentieth century Jewish anarchism in Winnipeg, a local movement situated at the intersection of two gravitational poles. One of these poles was the Jewish left and, in particular, its socialist (Marxist) current, represented by the Arbeiter Ring ("Workmen's Circle"). The other was the Jewish anarchist mutual aid network of North America, centred on the East Coast of the United States but extending its activity throughout the continent. Using a prosopographical ("collective biography") approach to highlight the relational patterns of the radical Jewish community of Winnipeg, this article assesses the movement's unique effort to balance between the two larger ideological frameworks from which its members drew. The article identifies the factors which determined this midway stance—namely, the close connection that the local activists maintained with the Yiddish language and culture—demonstrating how the latter contributed to compromising the movement's viability in the long term.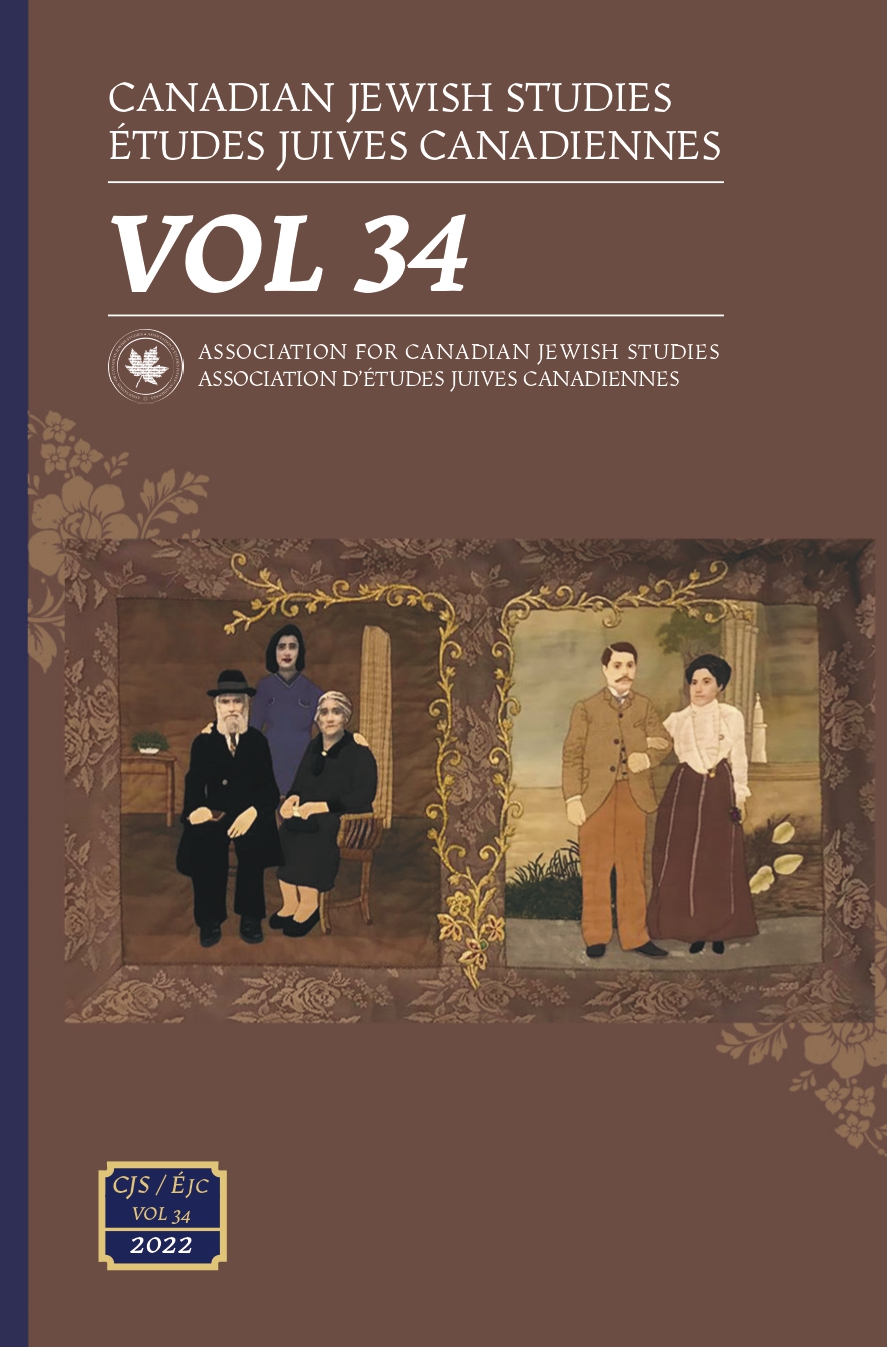 Downloads
How to Cite
Tarasova Chomard, M. (2022). "The Fertile Soil of Growth, Life and Ideas": Jewish Anarchist Solidarity in Winnipeg. Canadian Jewish Studies / Études Juives Canadiennes, 34, 13–35. Retrieved from https://cjs.journals.yorku.ca/index.php/cjs/article/view/40289
Section
Articles / Articles
License
Canadian Jewish Studies/ Études juives canadiennes is a journal dedicated to the open exchange of information; therefore the author agrees that the work published in the journal be made available to the public under a Creative Commons Attribution-Noncommercial-No Derivative Works 3.0 Unported License. The publisher (Association for Canadian Jewish Studies / Association des Études juives canadiennes) recognizes the author's intellectual property rights. The author grants the publisher first serial publication rights and the non-exclusive right to mount, preserve and distribute the intellectual property. The journal is digitized and published on the open access website  http://pi.library.yorku.ca/ojs/index.php/cjs/index.