Pensée et discours de l'Action française de Montréal sur les Juifs (1917-1928) : Une représentation marginale, mais persistante
Keywords:
Antisemitism, History—World War I through World War II, Quebec, Periodicals and the Press
Abstract
L'antisémitisme notamment au sein du discours des revues et des quotidiens nationalistes canadiens-français a longtemps constitué le sujet privilégié des recherches en études juives au Québec. Or, L'Action française de Montréal, très influente surtout pendant l'entre-deux-guerres, n'a pas fait l'objet d'analyse de la part des historiens sur cette question. Au cours de cette recherche, nous avons répertorié les mentions sur les Juifs afin de cerner la place occupée par ces derniers dans la pensée, le discours et la doctrine de L'Action française entre 1917 et 1928. Il ressort de cette étude que les représentations sur les Juifs sont marginales comparées à l'ensemble du contenu de la revue. Elles n'influencent pas son discours de manière significative et participent peu à l'élaboration de sa doctrine. Toutefois, les mentions sur les Juifs notamment sur les questions de l'économie, du cinéma, du respect du dimanche et de l'immigration sont suffisamment récurrentes pour conclure à la persistance de préjugés à l'égard des Juifs tout au long de la période étudiée.

Anti-semitism, particularly in the discourse of French-Canadian nationalist magazines and dailies, has long been the favoured subject for research in Jewish studies in Quebec. However, L'Action française in Montreal, very influential especially during the interwar period, has not been analyzed yet by historians on this question. During this research, the sources regarding Jews have been listed in order to identify their place occupied in the thought, the discourse and the doctrine of the Action française between 1917 and 1928. This study demonstrates that the representations on Jews are marginal compared to the overall content of the review. They do not influence its discourse significantly and participate little in the development of its doctrine. However, the references to the Jews, in particular on the questions of the economy, the cinema, respect for Sundays and immigration are sufficiently recurrent to conclude that prejudices against Jews are persistent during throughout the period studied.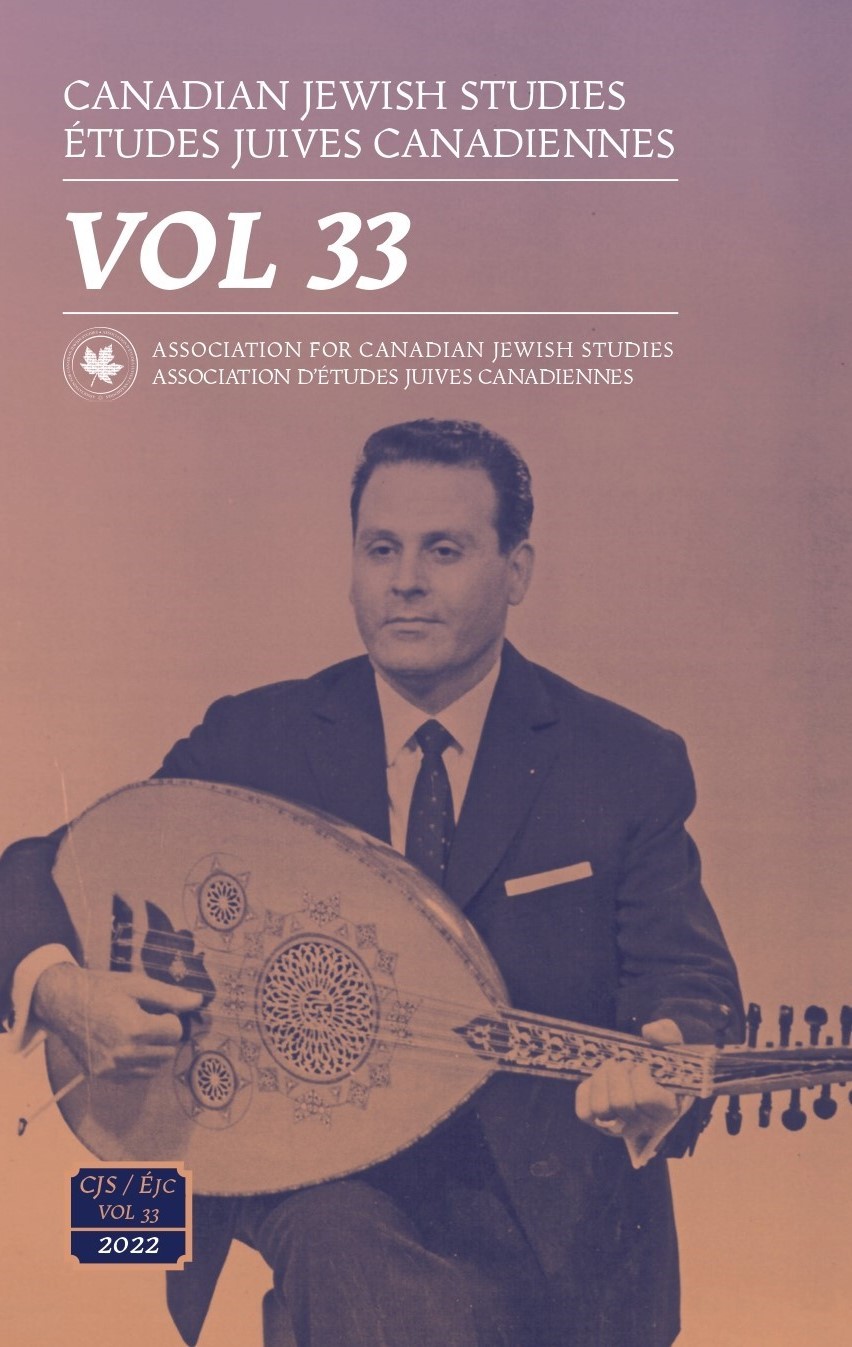 Downloads
Published
2022-05-21 — Updated on 2022-05-31
How to Cite
Croteau, J.-P. (2022). Pensée et discours de l'Action française de Montréal sur les Juifs (1917-1928) : Une représentation marginale, mais persistante. Canadian Jewish Studies / Études Juives Canadiennes, 33, 51–78. https://doi.org/10.25071/1916-0925.40264 (Original work published May 21, 2022)
Section
Articles / Articles
License
Canadian Jewish Studies/ Études juives canadiennes is a journal dedicated to the open exchange of information; therefore the author agrees that the work published in the journal be made available to the public under a Creative Commons Attribution-Noncommercial-No Derivative Works 3.0 Unported License. The publisher (Association for Canadian Jewish Studies / Association des Études juives canadiennes) recognizes the author's intellectual property rights. The author grants the publisher first serial publication rights and the non-exclusive right to mount, preserve and distribute the intellectual property. The journal is digitized and published on the open access website  http://pi.library.yorku.ca/ojs/index.php/cjs/index.