« Contre tous les youpins du monde » : la ville de Québec au temps de l'antisémitisme (1890–1914)
Keywords:
Anti-semitism, Quebec, ethnic relations, social representation, Ethnicity
Abstract
In 1912, Charles Maurras mentioned in the Parisian publication l'Action française "the importance of anti-Semitism in Quebec City." A city founded on a strong ethno-linguistic duality, Quebec City's character changed considerably at the turn of the 20th century. Industrialization, immigration, the predominant conception of the nation-state and the magisterium of the Church upset a city that seemed to be experiencing a difficult transition. Ridden with anxiety, a certain elite is attacking a vulnerable minority on a daily basis. Thus a noisy anti-Semitism takes shape, regularly feeding a chimerical representation of the Jew which, by the effect of imbalance between reality and the imaginary, between truth and lies, generates nocuous tensions.

En 1912, Charles Maurras mentionne dans l'Action française de Paris « l'importance de l'antisémitisme à Québec ». Ville fondée sur une forte dualité ethno-linguistique, Québec voit au tournant du XXe siècle son visage changer considérablement. L'industrialisation, l'immigration, la conception prédominante de l'État nation et le Magistère de l'Église bousculent une Cité qui paraît mal vivre la transition. Rongée par l'angoisse, une certaine élite s'en prend alors quotidiennement à une minorité vulnérable. Ainsi prend forme un antisémitisme tapageur nourrissant régulièrement une représentation chimérique du Juif et qui, par effet de déséquilibre entre la réalité et l'imaginaire, entre le vrai et le leurre, génère de funestes tensions.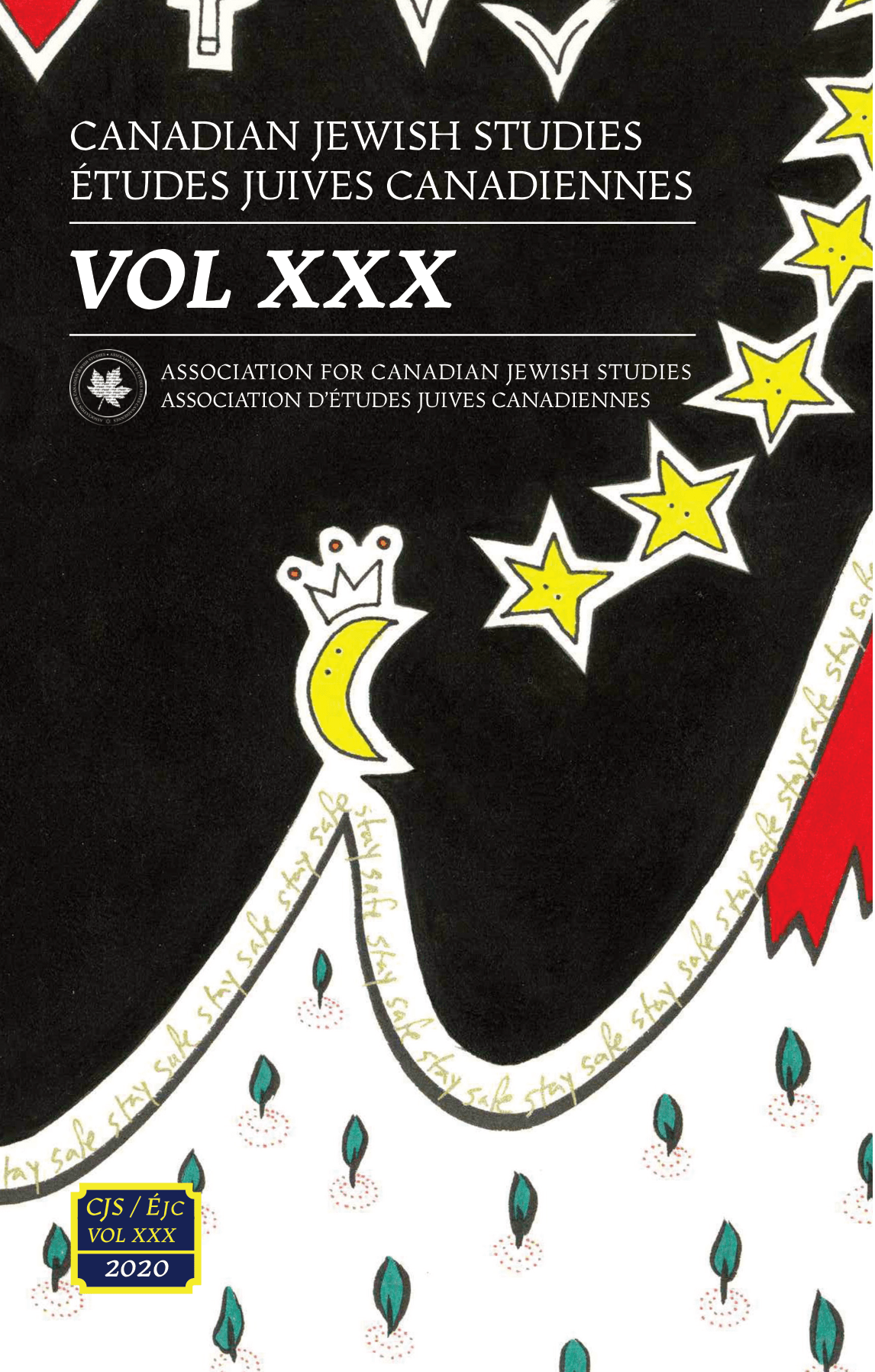 How to Cite
Durou, G. (2020). « Contre tous les youpins du monde » : la ville de Québec au temps de l'antisémitisme (1890–1914). Canadian Jewish Studies / Études Juives Canadiennes, 30, 41-66. https://doi.org/10.25071/1916-0925.40183
Section
Articles / Articles
Canadian Jewish Studies/ Études juives canadiennes is a journal dedicated to the open exchange of information; therefore the author agrees that the work published in the journal be made available to the public under a Creative Commons Attribution-Noncommercial-No Derivative Works 3.0 Unported License. The publisher (Association for Canadian Jewish Studies / Association des Études juives canadiennes) recognizes the author's intellectual property rights. The author grants the publisher first serial publication rights and the non-exclusive right to mount, preserve and distribute the intellectual property. The journal is digitized and published on the open access website  http://pi.library.yorku.ca/ojs/index.php/cjs/index.