Refugees, Humanitarian Internationalism, and the Jewish Labour Committee of Canada 1945–1952
Keywords:
Refugees, Second World War, Jewish Labour Committee of Canada, Humanitarianism, Displaced Persons
Abstract
This article examines the humanitarian internationalism of the Jewish Labour Committee of Canada (JLC) between 1938 and 1952. Throughout WWII, the JLC sent aid to European resistance movements, and in its aftermath participated in the "garment workers' schemes," a series of immigration projects that resettled thousands of displaced persons in Canada. Undertaken independently by the Jewish-Canadian community, with the assistance of trade unions, the projects worked to overcome tight border restrictions and early Cold War realpolitik. In doing so, the JLC united Jewish institutions, trade unionists, social democrats, and anti-fascists across Europe and North America. It also acted in a pivotal moment in the evolution of Canada's refugee system and domestic attitudes toward racism. As such, the JLC's history is a microcosm for the shifting nature of relations between Jews, Canada, and the left writ large.
Cet article examine l'internationalisme humanitaire du Jewish Labour Committee du Canada (JLC) entre 1938 et 1952. Tout au long de la Deuxième Guerre mondiale, le JLC a envoyé de l'aide aux mouvements de résistance européens et a participé, après l'armistice, aux « garment workers' schemes », une série de projets d'immigration qui ont permis de réinstaller des milliers de personnes déplacées au Canada. Entrepris indépendamment par la communauté juive canadienne et avec l'aide de syndicats, ces projets ont permis de surmonter les restrictions frontalières et la realpolitik du début de la guerre froide. Ce faisant, le JLC a réuni des institutions juives, des syndicalistes, des sociaux-démocrates et des antifascistes de toute l'Europe et de l'Amérique du Nord. Il a également agi à un moment charnière de l'évolution du système canadien d'octroi de l'asile et des attitudes de la population à l'égard du racisme. En tant que telle, l'histoire du JLC est un microcosme de la nature changeante des relations entre les Juifs, le Canada et la gauche au sens large.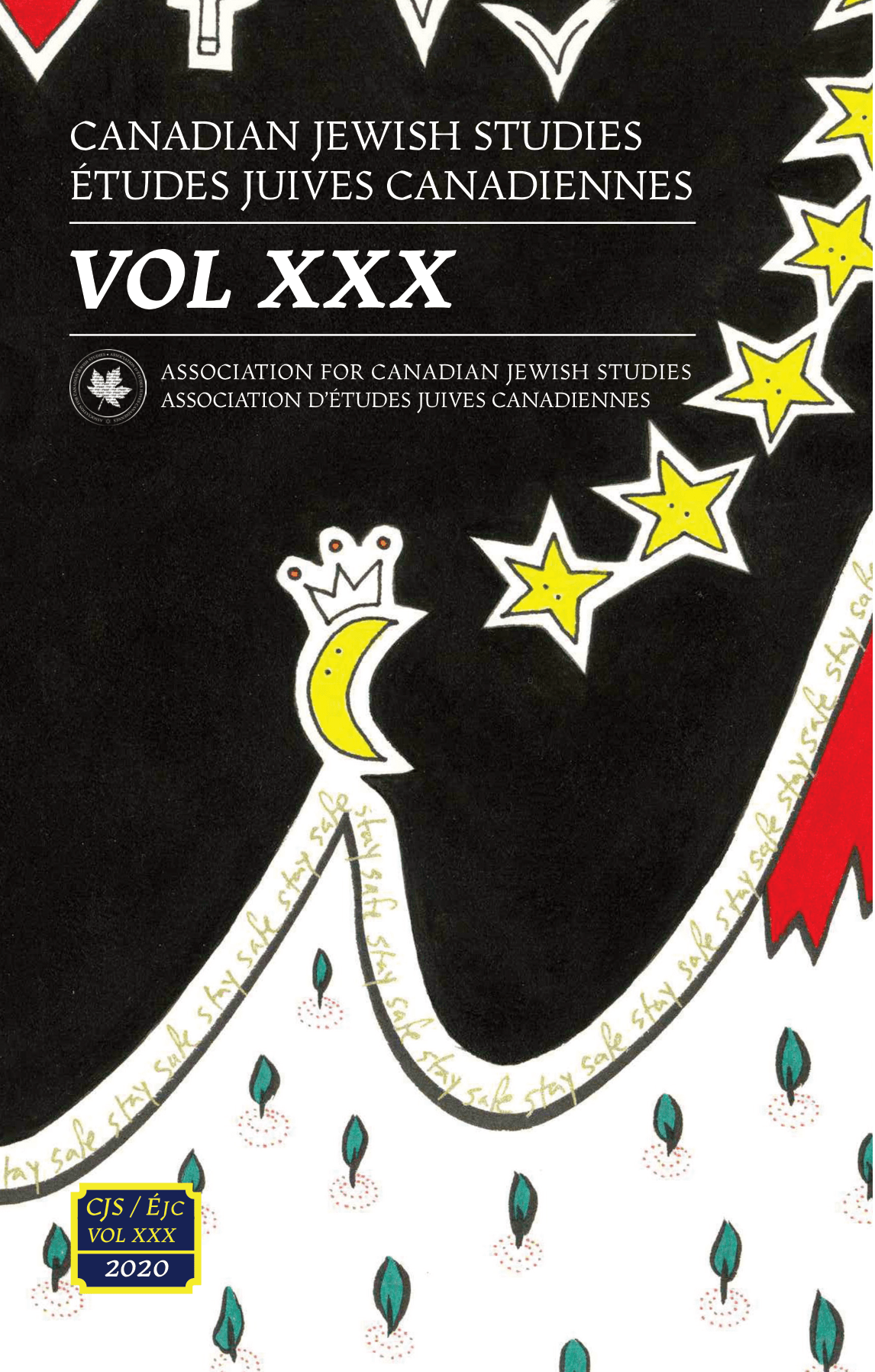 How to Cite
Chanco, C. (2020). Refugees, Humanitarian Internationalism, and the Jewish Labour Committee of Canada 1945–1952. Canadian Jewish Studies / Études Juives Canadiennes, 30, 12-40. https://doi.org/10.25071/1916-0925.40182
Section
Articles / Articles
Canadian Jewish Studies/ Études juives canadiennes is a journal dedicated to the open exchange of information; therefore the author agrees that the work published in the journal be made available to the public under a Creative Commons Attribution-Noncommercial-No Derivative Works 3.0 Unported License. The publisher (Association for Canadian Jewish Studies / Association des Études juives canadiennes) recognizes the author's intellectual property rights. The author grants the publisher first serial publication rights and the non-exclusive right to mount, preserve and distribute the intellectual property. The journal is digitized and published on the open access website  http://pi.library.yorku.ca/ojs/index.php/cjs/index.