'I Do Think We Can Carry On': The Women's War Efforts Committee of the Canadian Jewish Congress, 1939-1946
Abstract
The Jewish community's involvement in the Canadian war effort during the Second World War has been a topic of scholarly interest for decades. However, this scholarship has largely focused on the activities of men, whether as soldiers or members of volunteer organizations, most notably the Canadian Jewish Congress (CJC). When women's contributions are noted, it has generally been a mention of undefined volunteer work or their activities as soldiers' wives and mothers, thus ignoring the monumental efforts of Jewish women. In particular, the Women's War Efforts Committee (WWEC) of the CJC contributed thousands of hours of unpaid labour, fundraising, running a Next-of-Kin League for the wives, mothers, and children of enlisted men, and working with other women's organizations for the war effort. However, it was their work on massive projects such as the furnishing of recreation spaces on armed forces bases and the opening of Servicemen's Centres across Canada that would be most impactful. This paper will explore how the activities of the WWEC increased the visibility of the Jewish community in Canada and contributed to changing the public perception of Jews from that of an unwanted immigrant community to that of an accepted minority group. It will also examine the tensions between the men and women of the CJC and the shifting public roles of women within the Jewish community.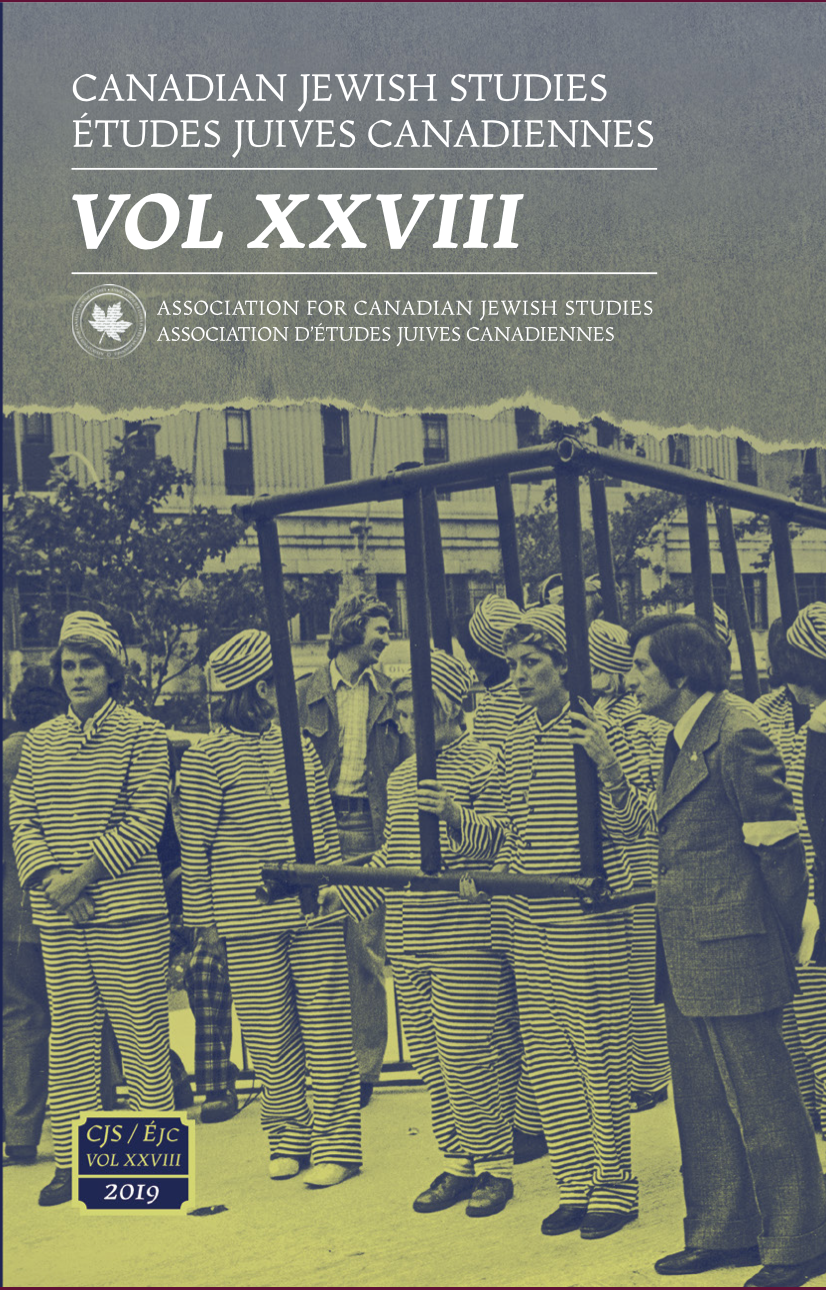 How to Cite
Shaw, J. (2019). 'I Do Think We Can Carry On': The Women's War Efforts Committee of the Canadian Jewish Congress, 1939-1946. Canadian Jewish Studies / Études Juives Canadiennes, 28(1). Retrieved from https://cjs.journals.yorku.ca/index.php/cjs/article/view/40145
Canadian Jewish Studies/ Études juives canadiennes is a journal dedicated to the open exchange of information; therefore the author agrees that the work published in the journal be made available to the public under a Creative Commons Attribution-Noncommercial-No Derivative Works 3.0 Unported License. The publisher (Association for Canadian Jewish Studies / Association des Études juives canadiennes) recognizes the author's intellectual property rights. The author grants the publisher first serial publication rights and the non-exclusive right to mount, preserve and distribute the intellectual property. The journal is digitized and published on the open access website  http://pi.library.yorku.ca/ojs/index.php/cjs/index.