Going Out into the World: the "Strategic Approach" of Jewish Members of the Imperial Order of the Daughters of the Empire, 1900-1939
Abstract
The Imperial Order of the Daughters of the Empire (IODE) was a non-sectarian women's patriotic association that sought to bolster Canada's British character. During the interwar period, members dedicated themselves to the "canadianization" of non-British immigrants. Though the Order was overwhelmingly Anglo-Protestant, many established Jewish women joined, embodying a "strategic" approach to humanitarianism. This paper concentrates on the participation of two sisters who joined non-denominational chapters, Irene Wolff and Rosetta Joseph, as well as Montreal's Jewish "Grace Aguilar" chapter. By joining the Order, these elite Jewish women sought to establish a relation of imperial kinship that could influence dominant Anglo-Canadian perceptions of and policy towards the nation's Jewish citizens. The efforts of these women suggest the limits and possibilities of a preservationist respectability politics: by the interwar period, the IODE's vision of British supremacy was increasingly obsolete and demographic changes had irrevocably transformed the character of Canadian Jewish life.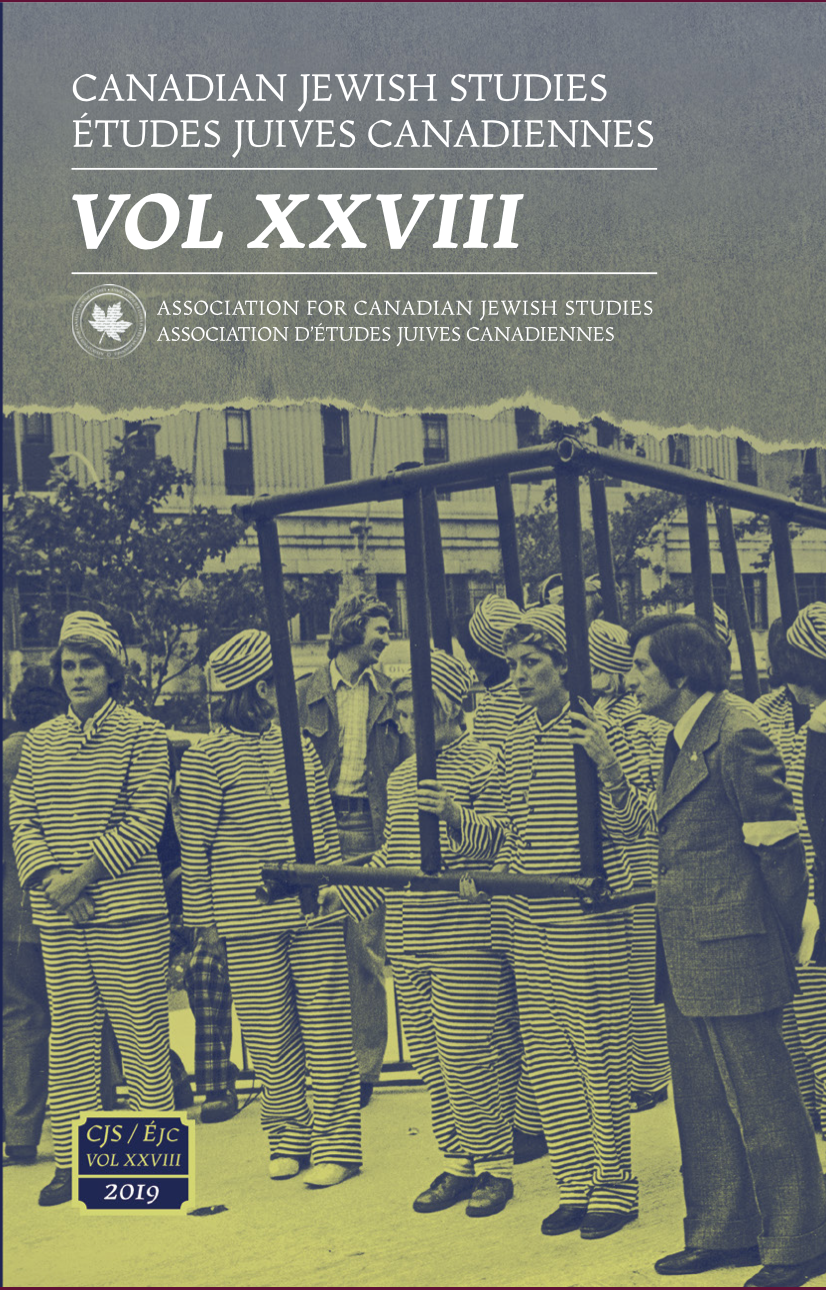 How to Cite
Klassen, M. (2019). Going Out into the World: the "Strategic Approach" of Jewish Members of the Imperial Order of the Daughters of the Empire, 1900-1939. Canadian Jewish Studies / Études Juives Canadiennes, 28(1). Retrieved from https://cjs.journals.yorku.ca/index.php/cjs/article/view/40143
Canadian Jewish Studies/ Études juives canadiennes is a journal dedicated to the open exchange of information; therefore the author agrees that the work published in the journal be made available to the public under a Creative Commons Attribution-Noncommercial-No Derivative Works 3.0 Unported License. The publisher (Association for Canadian Jewish Studies / Association des Études juives canadiennes) recognizes the author's intellectual property rights. The author grants the publisher first serial publication rights and the non-exclusive right to mount, preserve and distribute the intellectual property. The journal is digitized and published on the open access website  http://pi.library.yorku.ca/ojs/index.php/cjs/index.