The "Malestrom" at Christie Pits: Jewish Masculinity and the Toronto Riot of 1933
Abstract
The night of August 16, 1933 witnessed one of the most brutal riots in Canadian history. When Nazi sympathizers waved a swastika flag at a baseball game in Toronto's Christie Pits park, Jewish players and spectators retaliated. For the next six hours, thousands of Jewish and gentile teenage boys attacked each other with unprecedented ferocity. As the issue of Jewish masculinity at Christie Pits has gone largely unexplored, two questions arise for the gender historian: to what extent did gender play a role in the actions of the Jewish rioters?; and how has gender shaped the way the riot is remembered in the Jewish community? This article argues that Jewish masculinity helped shape both the character and collective memory of the riot through the "macho-mensch" model, which highlighted the attributes of male physicality, ethics, and Jewish identity, and which excluded the role and commemoration of women.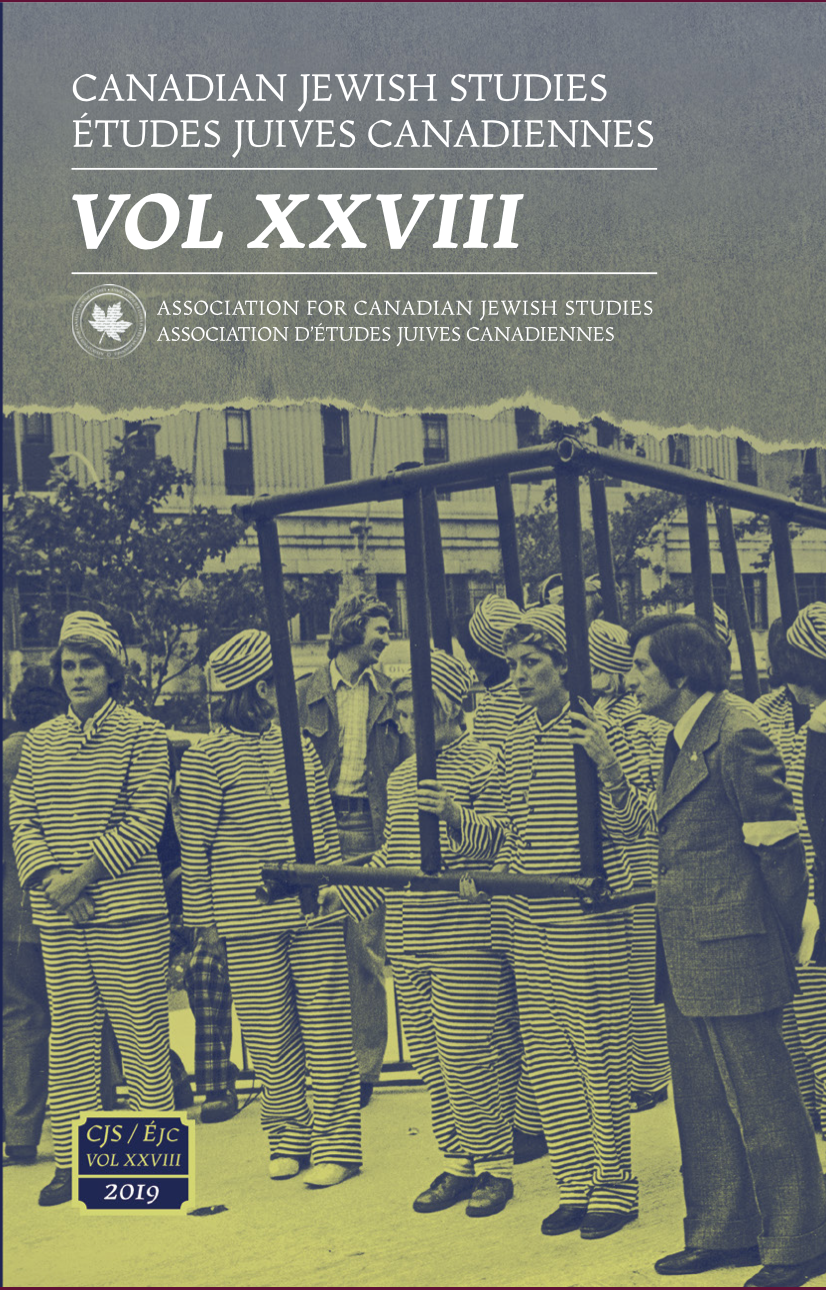 How to Cite
Halpern , M. (2019). The "Malestrom" at Christie Pits: Jewish Masculinity and the Toronto Riot of 1933 . Canadian Jewish Studies / Études Juives Canadiennes, 28(1). Retrieved from https://cjs.journals.yorku.ca/index.php/cjs/article/view/40141
Canadian Jewish Studies/ Études juives canadiennes is a journal dedicated to the open exchange of information; therefore the author agrees that the work published in the journal be made available to the public under a Creative Commons Attribution-Noncommercial-No Derivative Works 3.0 Unported License. The publisher (Association for Canadian Jewish Studies / Association des Études juives canadiennes) recognizes the author's intellectual property rights. The author grants the publisher first serial publication rights and the non-exclusive right to mount, preserve and distribute the intellectual property. The journal is digitized and published on the open access website  http://pi.library.yorku.ca/ojs/index.php/cjs/index.