Modern Orthodoxy in the Forties
Abstract
This article examines trends in Modern Orthodoxy in North America in the 1940s. Canadian and American Orthodox rabbis and laypeople belonged to the same organizations, such as the Union of Orthodox Jewish Congregations of America and the Rabbinic Council of America (RCA). The major Orthodox rabbinic seminaries were located in the United States, and many Canadian rabbis were trained there. One of the issues the article addresses is Modern Orthodoxy's issues with Traditional Orthodoxy, which - while newer on the scene in the 1940s - was beginning to make its mark. Orthodox leaders also took an active role in the war effort; the role of Orthodoxy was enhanced on the American scene by the contributions that the RCA made in the area of military chaplaincy. Orthodox leaders also took on a major role in the attempt to rescue European Jewry. Finally, just as there was a new role for America in Modern Orthodoxy, there was a new role for Zionism and Eretz Yisrael.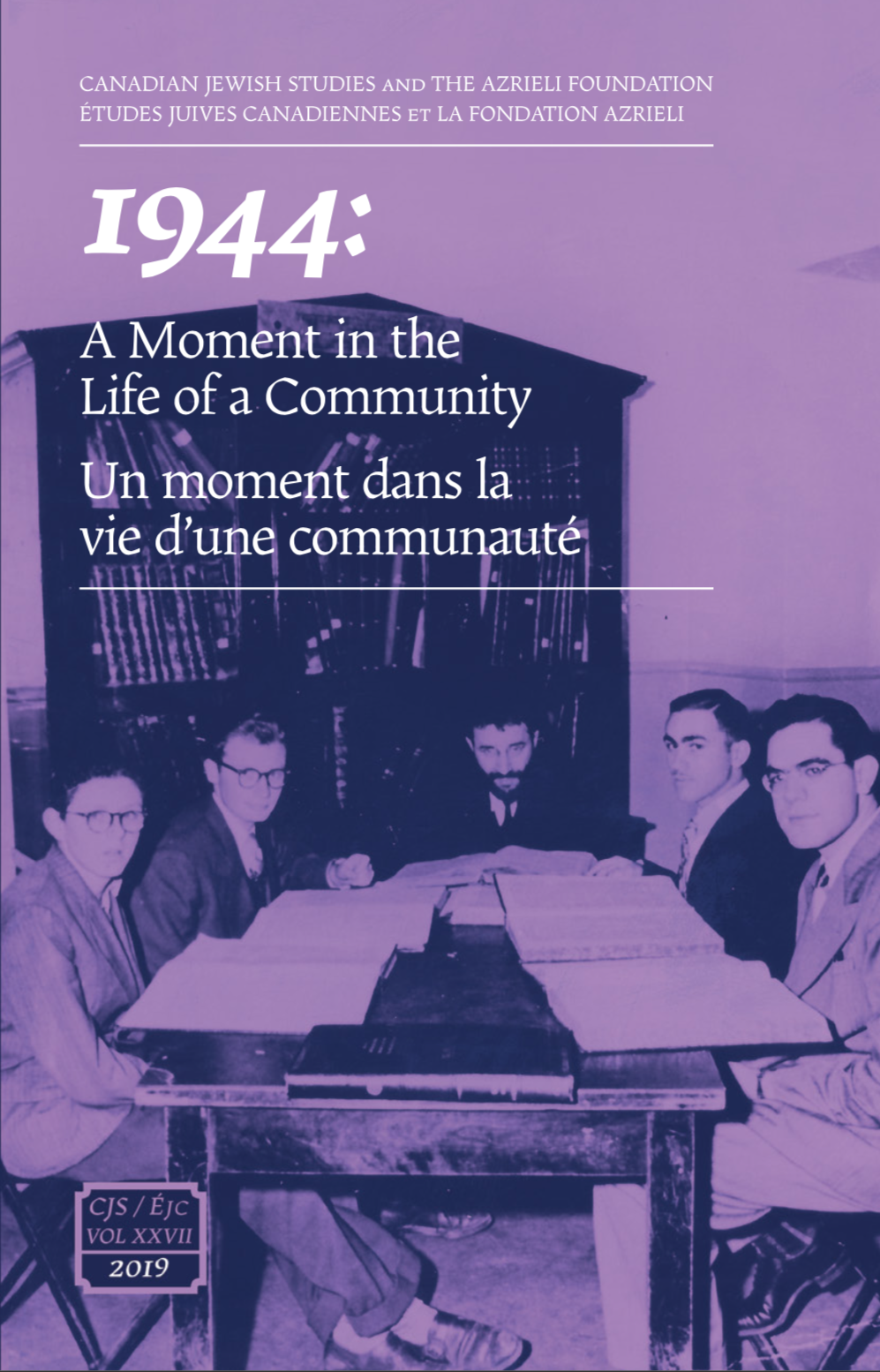 How to Cite
Jacobson, M. (2019). Modern Orthodoxy in the Forties. Canadian Jewish Studies / Études Juives Canadiennes, 27. https://doi.org/10.25071/1916-0925.40119
Canadian Jewish Studies/ Études juives canadiennes is a journal dedicated to the open exchange of information; therefore the author agrees that the work published in the journal be made available to the public under a Creative Commons Attribution-Noncommercial-No Derivative Works 3.0 Unported License. The publisher (Association for Canadian Jewish Studies / Association des Études juives canadiennes) recognizes the author's intellectual property rights. The author grants the publisher first serial publication rights and the non-exclusive right to mount, preserve and distribute the intellectual property. The journal is digitized and published on the open access website  http://pi.library.yorku.ca/ojs/index.php/cjs/index.