1944: What Was Known? What Was Reported? What Was Done? What Could Have Been Done?
Abstract
It is appropriate, thirty-six years after the publication of None Is Too Many, to reconsider 1944 from the perspective of Canadian Jewry. As Canadians, they were swept up in the war effort, at home and in combat. As Jews, they were frantic about the destruction of Jewish life. In consideration of the questions raised in the title of this paper, we present, somewhat in contrast to Abella and Troper, the following assessment. First, the organized Jewish community, in the context of Canadian ethno-cultural minorities, had a voice. Second that information about the Holocaust, while often inaccurate, was widely published, especially in the Yiddish press. Third, that despite Canada's complete abdication of political will in providing opportunities for Jews to flee Europe and find a refuge in Canada, the reality of the war, the absence of historical precedent, and the impossibility of foreseeing the calamity, ensured that a comprehensive plan of meaningful rescue could not have been attempted, let alone considered.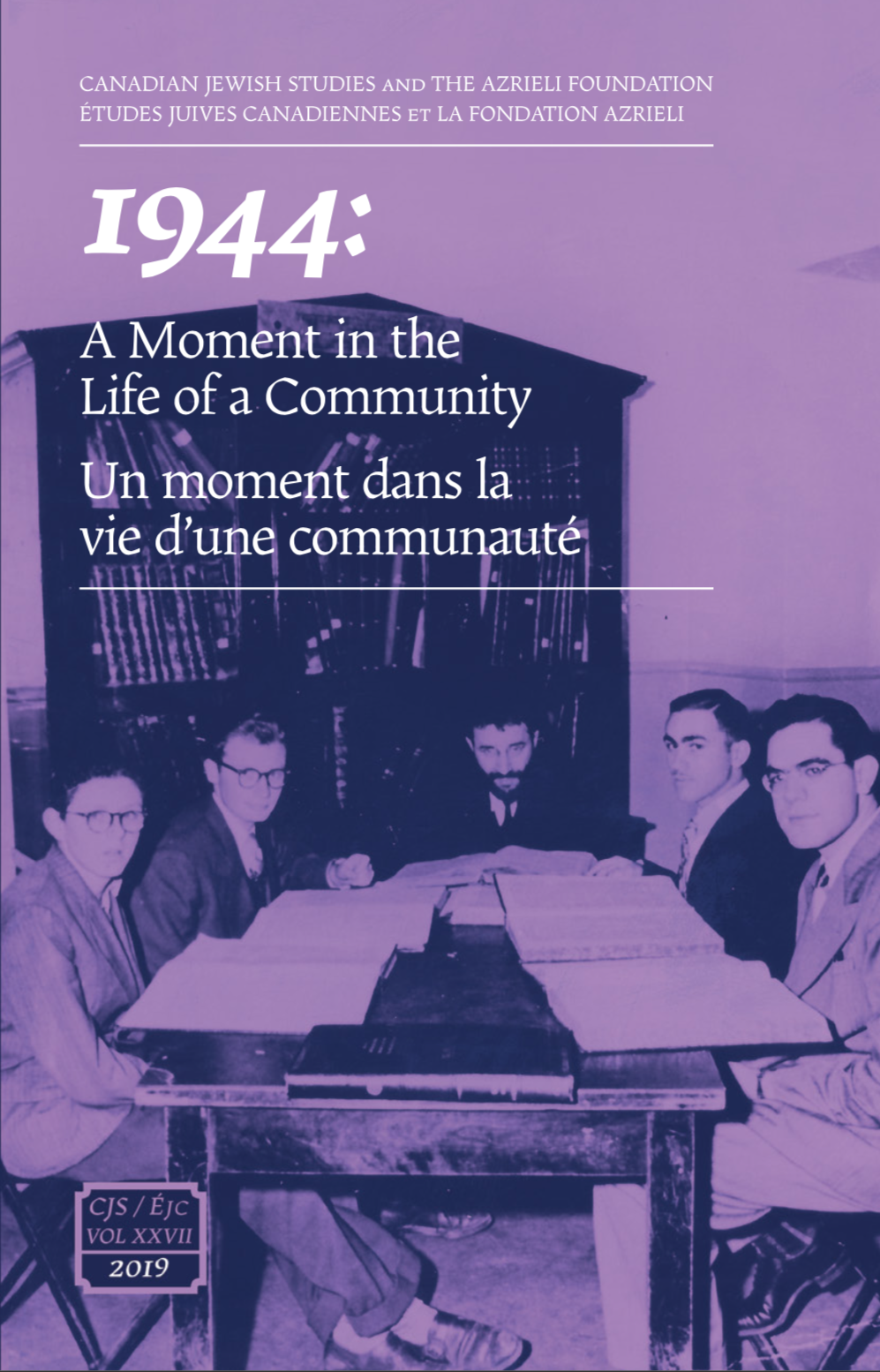 How to Cite
Bialystok, F. (2019). 1944: What Was Known? What Was Reported? What Was Done? What Could Have Been Done?. Canadian Jewish Studies / Études Juives Canadiennes, 27. https://doi.org/10.25071/1916-0925.40105
Canadian Jewish Studies/ Études juives canadiennes is a journal dedicated to the open exchange of information; therefore the author agrees that the work published in the journal be made available to the public under a Creative Commons Attribution-Noncommercial-No Derivative Works 3.0 Unported License. The publisher (Association for Canadian Jewish Studies / Association des Études juives canadiennes) recognizes the author's intellectual property rights. The author grants the publisher first serial publication rights and the non-exclusive right to mount, preserve and distribute the intellectual property. The journal is digitized and published on the open access website  http://pi.library.yorku.ca/ojs/index.php/cjs/index.