Memoirs of a Refugee: The Travels and Travails of Rabbi Pinchas Hirschprung
Abstract
In October of 1941, twenty-nine rabbis and rabbinical students left Shanghai and eventually arrived in Montreal, under an unusual Canadian government visa program to help Orthodox rabbis. Among these refugees were the future chief rabbi of Montreal, Pinchas Hirschprung, as well as nine shlichim of the Lubavitcher rebbe. This article offers a detailed account of Hirschprung's journey from his hometown of Dukla, Poland, through Lithuania, Latvia, the Soviet Union, Japan, Shanghai, and the United States, until his arrival in Montreal. Through Hirschprung's personal experience, the article highlights the complexities and difficulties of searching for refuge during this particular period of the war, prior to the US entry after Pearl Harbor. As well, this article brings together previously untranslated archival and biographical information on the other rabbinical refugees who travelled with Hirschprung including students and teachers from some of the best-known prewar yeshivot of Lithuania and Poland. The article also addresses the tensions between the Orthodox and secular rescue organizations during the Holocaust.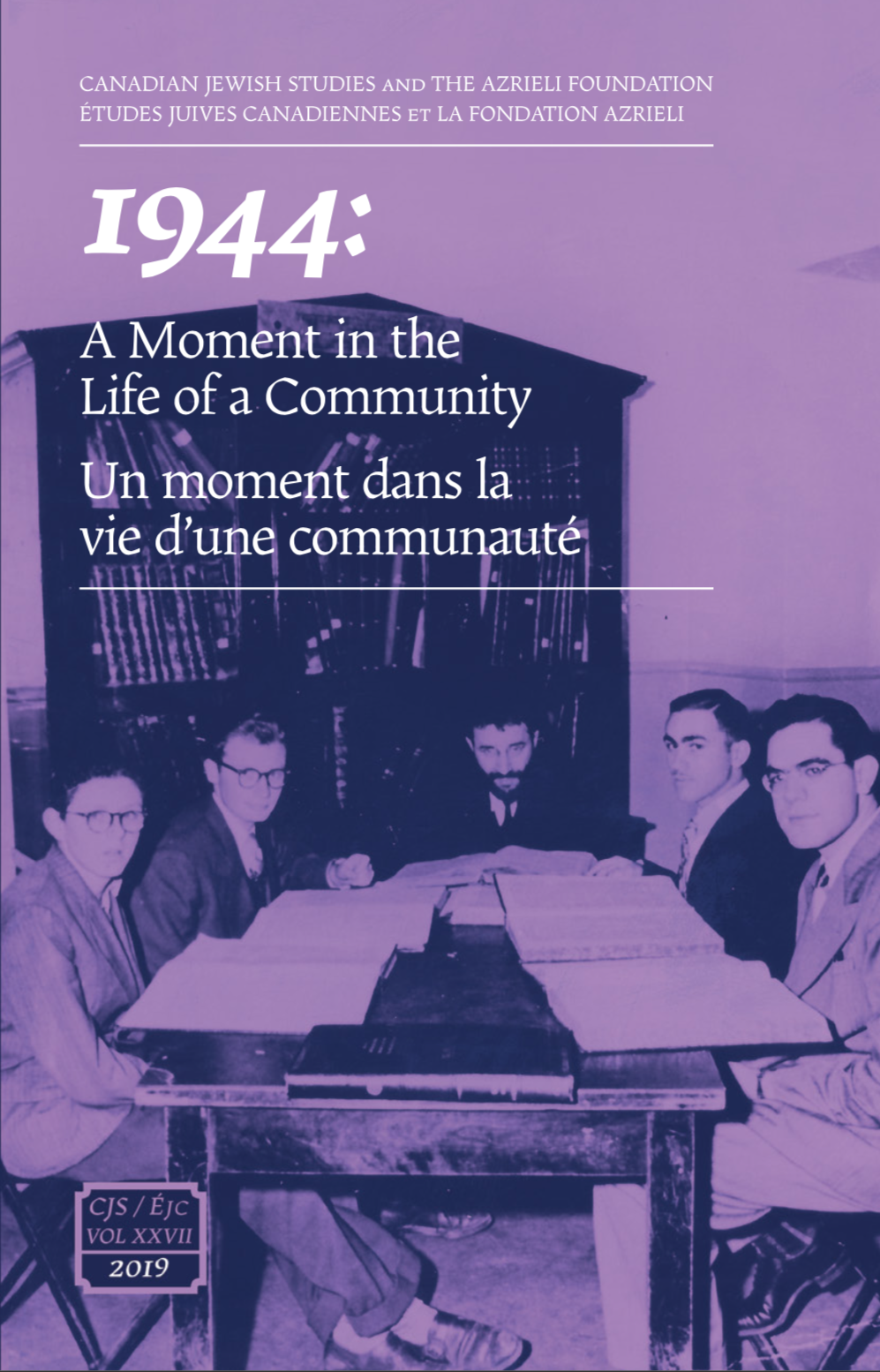 How to Cite
Lapidus, S. (2019). Memoirs of a Refugee: The Travels and Travails of Rabbi Pinchas Hirschprung. Canadian Jewish Studies / Études Juives Canadiennes, 27. https://doi.org/10.25071/1916-0925.40103
Canadian Jewish Studies/ Études juives canadiennes is a journal dedicated to the open exchange of information; therefore the author agrees that the work published in the journal be made available to the public under a Creative Commons Attribution-Noncommercial-No Derivative Works 3.0 Unported License. The publisher (Association for Canadian Jewish Studies / Association des Études juives canadiennes) recognizes the author's intellectual property rights. The author grants the publisher first serial publication rights and the non-exclusive right to mount, preserve and distribute the intellectual property. The journal is digitized and published on the open access website  http://pi.library.yorku.ca/ojs/index.php/cjs/index.