Hannah Director: Jewish Pioneer, Chairman of the School Board
Lillooet Nordlinger McDonnell
Abstract
Hannah Director (1886-1970) is a noteworthy, but overlooked, figure in Jewish Canadian historiography. Her life and contributions encapsulate many of the challenges experienced by Canadian Jews throughout the early twentieth century. In 1917/1918 Director was elected chairman of the school board in Prince George, British Columbia. In doing so, she became the first Jewish woman elected to public office in Canada. By investigating the larger social circumstances within Canadian society this article will elucidate Hannah Director's integration into the rural frontier and urban settings of BC during the early twentieth century.

Hannah Director(1886-1970) est une figure remarquable, et pourtant peu connue, de l'historiographie juive canadienne. Sa vie et ses contributions illustrent parfaitement les nombreux défis auxquels ont été confrontés les Juifs canadiens au début du XXe siècle. En 1917/1918, Director est élue présidente de la commission scolaire de Prince George en Colombie Britannique. Elle est ainsi devenue la première femme juive à être élue à une charge publique au Canada. En s'intéressant au contexte plus large de la société canadienne, cet article jette un éclairage nouveau sur l'intégration d'Hannah Director dans les milieux ruraux et urbains de la Colombie Britannique du début du XXe siècle.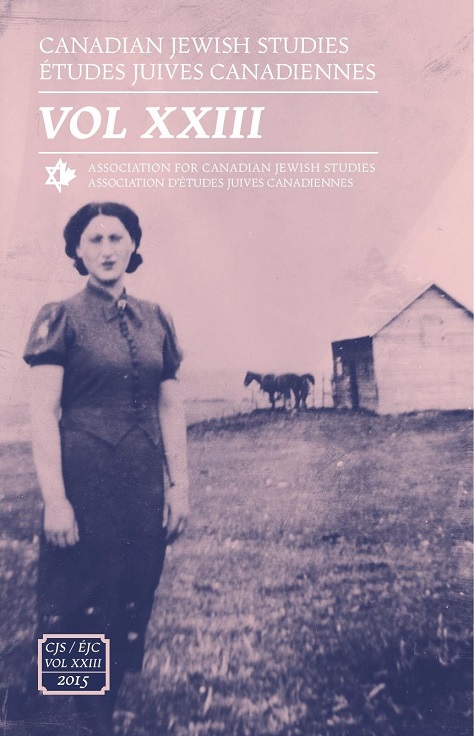 How to Cite
Nordlinger McDonnell, L. (1). Hannah Director: Jewish Pioneer, Chairman of the School Board. Canadian Jewish Studies / Études Juives Canadiennes, 23. https://doi.org/10.25071/1916-0925.39927
Canadian Jewish Studies/ Études juives canadiennes is a journal dedicated to the open exchange of information; therefore the author agrees that the work published in the journal be made available to the public under a Creative Commons Attribution-Noncommercial-No Derivative Works 3.0 Unported License. The publisher (Association for Canadian Jewish Studies / Association des Études juives canadiennes) recognizes the author's intellectual property rights. The author grants the publisher first serial publication rights and the non-exclusive right to mount, preserve and distribute the intellectual property. The journal is digitized and published on the open access website  http://pi.library.yorku.ca/ojs/index.php/cjs/index.